NOTICE: ENROLLMENT IS SUSPENDED
Outstanding Programs & Services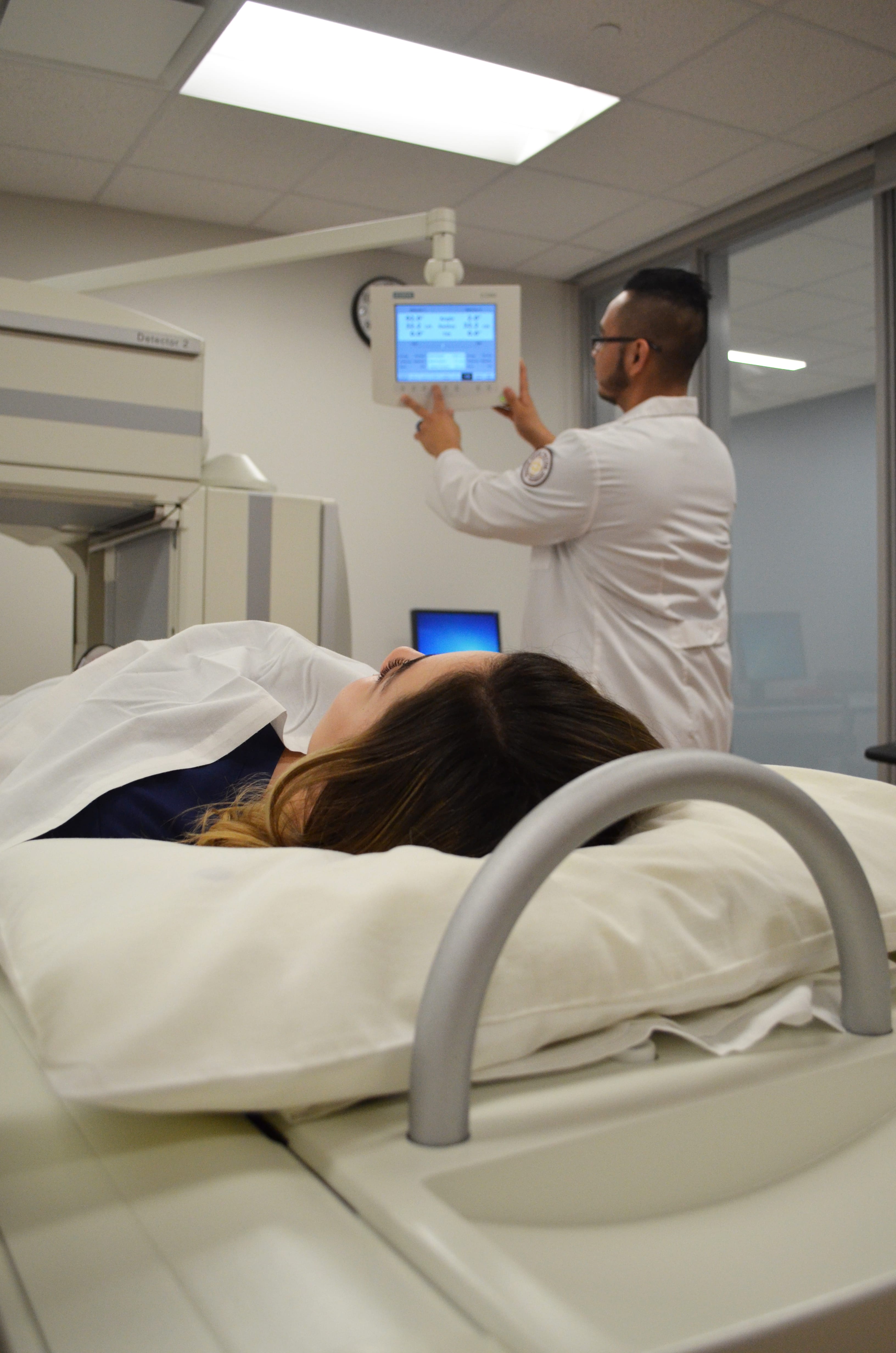 For decades, Triton College has trained some of the finest nuclear medicine professionals in the area to help doctors diagnose and treat patients by helping them understand how various body parts are working. In this crucial role, nuclear medicine technologists use small amounts of radioactive material to create two- and three-dimensional images that highlight the function of specific organs.
Students learn by using cutting-edge equipment at Triton's newly renovated Health and Sciences Building. They also gain practical experience by working with professionals at three different area hospitals during the five-semester program.
The skills students gain through Triton's Nuclear Medicine Technology Program are helping them land good paying jobs. According to the Bureau of Labor Statistics, the median annual salary for nuclear medicine technologists with an associate degree was more than $73,000 in 2015
As the longest standing nuclear medicine technology program in Illinois, Triton has established partnerships with 16 area hospitals give graduates a leg up in the competitive field.