Pink Floyd's The Wall - 40th Anniversary (Evening Cosmic Light Show)
Date

Saturday, November 16, 2019

Time

8:30 PM - 9:30 PM

Location

Cernan Earth and Space Center (I Building)

Admission

Adults: $10, Seniors (55 and over): $5, Children (2-17): $5, Triton College Students, Faculty & Staff with Current Semester ID: FREE, All Other High School or College Students with Student ID: $5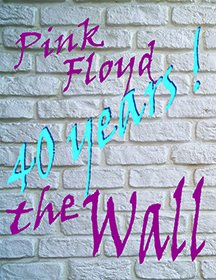 Pink Floyd's groundbreaking album hit the world 40 years ago and was interpreted for the flat screen in 1982.
Now experience the music and story in a dramatically new way on a dome screen.
This is NOT a screening of the 1982 film.
This immersive visualization was created by Aaron McEuen / Starlight Productions and does not use any lasers.
Not recommended for young children because of adult subject matter and lasts 1 hour 6 minutes.
This presentation also includes a tour of the constellations and planets visible in the current night sky.
Click HERE for more information.