Cosmic Colors: An Adventure Across the Spectrum (Matinee Feature Film )
Date

Friday, June 26, 2020

Time

2:30 PM - 3:30 PM

Location

Cernan Earth and Space Center (I Building)

Admission

Adults: $8, Seniors (55 and over): $4, Children (2-12): $4, Triton College Students, Faculty & Staff with Current Semester ID: FREE, All Other High School or College with Student ID: $4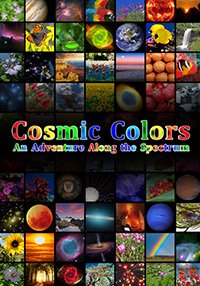 Discover why the sky is blue, Mars is red and why things appear the colors they do.
Then step into the invisible universe to investigate the electromagnetic energy all around us from the infrared light of a roaring fire to the x-rays emitted by a black hole.
Click HERE for more information.