To Worlds Beyond (Evening Feature Film)
Date

Saturday, June 24, 2023

Time

7:00 PM - 8:00 PM

Location

Cernan Earth and Space Center (I Building)

Admission

Adults: $10, Seniors (55 and over): $5, Children (2-17): $5, Triton College Students, Faculty & Staff with Current Semester ID: FREE, All Other High School or College Students with Student ID: $5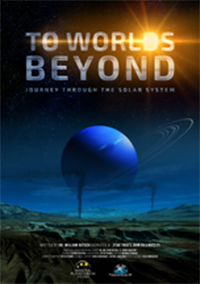 From the fiery surface of the Sun to the icy realm of comets, travel to worlds with enormous volcanoes, vast canyons, dazzling rings, and storms that would swallow the Earth.
Audiences will also explore the rest of the planets including Mercury, Venus, Neptune, and even Pluto.
This spectacular Solar System tour was directed by the Donetsk Planetarium Studio.
Click HERE for more information.