World 2 War (Matinee Feature Film)
Date

Tuesday, September 24, 2019

Time

2:30 PM - 3:30 PM

Location

Cernan Earth and Space Center (I Building)

Admission

Adults: $8, Seniors (55 and over): $4, Children (2-12): $4, Triton College Students, Faculty & Staff with Current Semester ID: FREE, All Other High School or College with Student ID: $4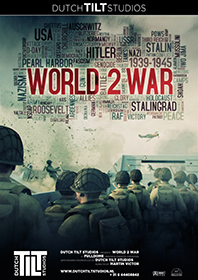 World War 2 officially began 80 years ago in 1939.
World 2 War combines action-packed, fulldome, cinematic battle scenes with informative overviews and historic imagery.
World 2 War sets the stage for the conflict and puts the audience in the middle of World War 2's most dramatic events!
Click HERE for more information.