Patrick Rugamba
Student Success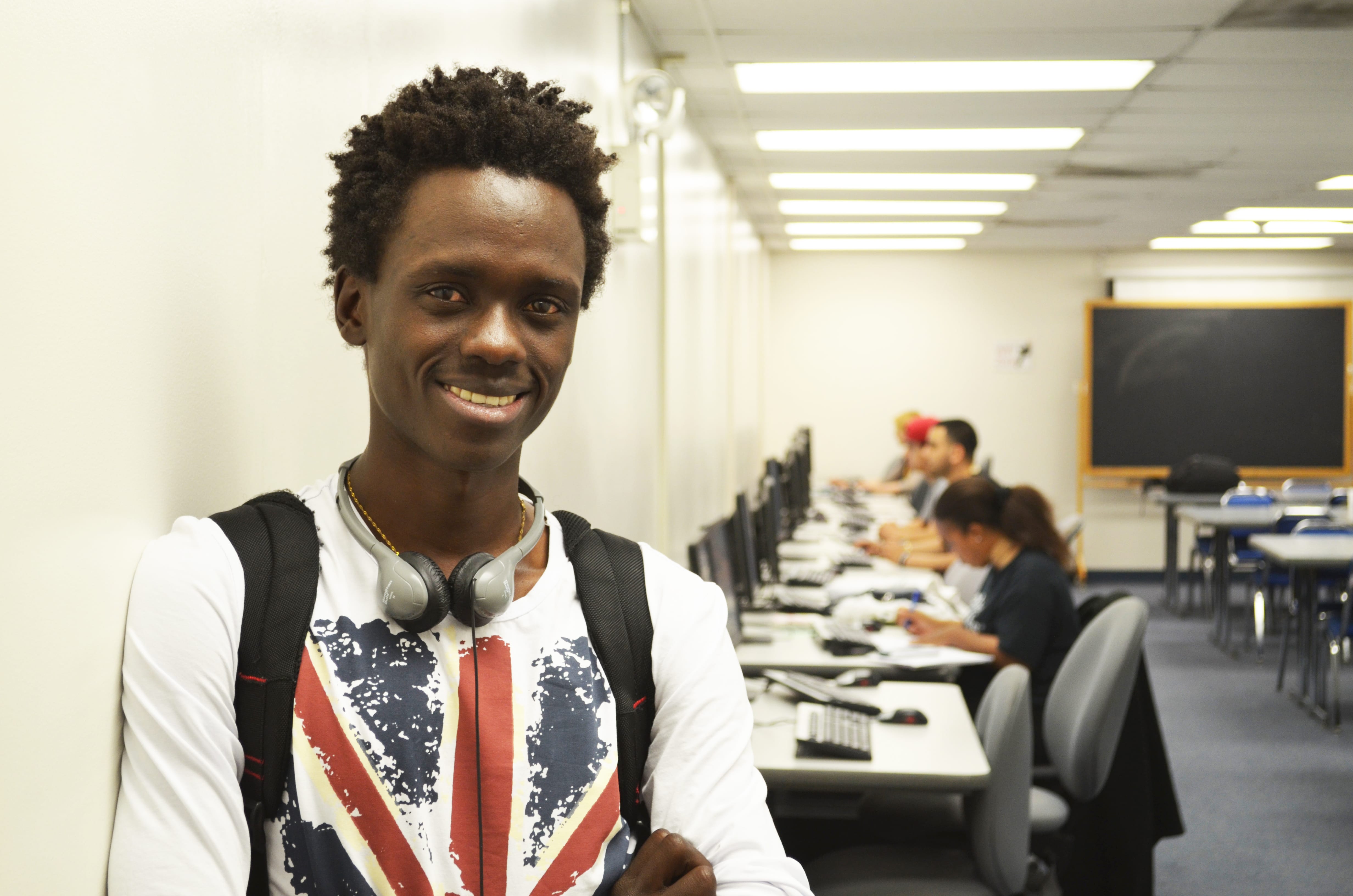 Patrick Rugamba attended Triton College as international student from Uganda. He says he considers himself lucky that out of the millions of people around the globe that apply for a green card, Rugamba was surprised that he was among the 50,000 people chosen in 2012.
After learning about the quality education he could receive at Triton from a cousin who lives in Chicago, he started taking classes in 2013 and found everything he was looking for. Triton's welcoming and diverse environment provided a sense of home – even though he was an ocean away from his mother and sister. While checking to see if he qualified for financial aid, he befriended an employee from South Africa who, after looking at his transcripts, encouraged him to apply for Triton's Scholars Program for academically talented in-district students who plan to earn an associate of arts or sciences degree and transfer to a four-year institution.
The challenging and selective program offers a waiver for in-district tuition. Rugamba was selected for the program and was able to pursue his studies at Triton without worrying about tuition costs. The Scholars Program also exposed him to transfer and scholarship opportunities, earning him a $24,000 scholarship to Elmhurst College.
With a little bit of luck and a heap of hard work, Rugamba is excited for the future and looks forward to the day when he'll be called "Dr. Rugamba."