Transfer Center
The Transfer Center provides a variety of services to assist students in the transfer exploration process. The mission of the Triton College Transfer Center is to provide comprehensive support services and resources that will enhance awareness, and empower students to transfer into four year institutions.
Triton College is a participant of the Illinois Articulation Initiative (IAI), a statewide agreement that allows transfer of the completed Illinois General Core Curriculum between participating institutions. The Transfer Center was created in fall 2019 and is funded through the Department of Education Title V grant for Hispanic Serving Institutions. The Transfer Center supports degree completion and access to transfer. Most four-year institutions require that students complete a range of general education courses while focusing on major pre-requisites. Triton students who complete the IAI General Education Core Curriculum (GECC) credential will likely fulfill the general education requirements at most Illinois 4-year colleges and universities.
If you are a college or university interested in working with our transfer center on an event or partnership, please contact the Transfer Center at transfer@triton.edu.
---
Upcoming Events & Opportunities
Colleges and Universities are meeting with students remotely. Explore transfer events by clicking on the options below.

Transfer Center Workshops
College and University Contacts
Ask an Ambassador
College and University Table Visits
October 2023
November 2023
December 2023
---
Appointments
To schedule an appointment, please complete this form.
In order to schedule an appointment with a Transfer Specialist, you must:
1) Students must have an Academic Plan on file
2) Students must attend a Transfer Workshop beforehand
---
Additional Transfer Links
---
Transfer Resources
Application Fee Waiver Request
Historically Black Colleges and Universities
Phi Theta Kappa and Honors Scholarships
Transfer Application Deadlines
Transfer Exploration Tools:
Application Resources:
Personal Statements Resources:
Letter of Recommendation Resources:
Scholarship Research:
---
Transfer FAQs
---
Office Hours
Transfer Center Team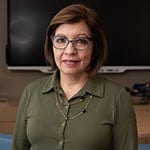 Patricia Rodriguez
Director
708-456-0300, X-3644
patriciarodriguez2@triton.edu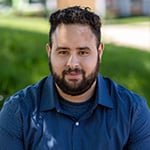 Ian Torres
Transfer Support Specialist
708-456-0300, X-3445
iantorres@triton.edu
se habla español


Erica Baffa
Office Assistant
708-456-0300, X-3417
ericabaffa@triton.edu
Vacant
Student Ambassador
Transfer Center Office
Location: Room B-110
Phone: (708) 456-0300, Ext. 3417
transfer@triton.edu
Fall/Spring Semester:
Monday & Thursday: 8:00am - 7:00pm
Tuesday & Wednesday: 8:00am - 5:00pm
Friday: 8:00am - 4:00pm
Summer Semester:
Monday - Thursday: 8:00am - 6:00pm
Due to COVID-19, some of the Transfer Center events and appointments are held virtually.