Start your educational journey at Triton College!
With more than 150 combined degree and certificate programs, we have what you need to earn a degree or jumpstart your career.
Triton College has an open door admission policy for high school graduates and others qualified to enroll. After admission, we provide counseling to help each student determine an appropriate field of study according to their individual abilities and interests.
Admissions
Whether you are looking to enter one of our degree programs, or you just want to take a single class, our admissions department can help find you find the right place to get started.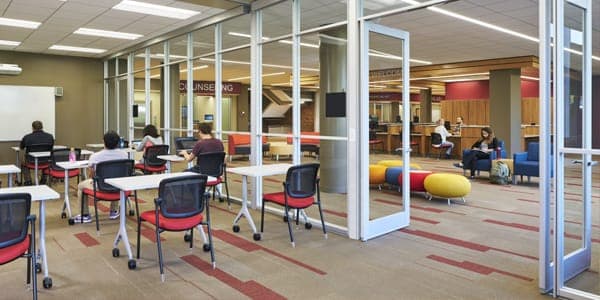 Financial Aid
Financial assistance may be available to students who are enrolled at Triton for as little as one credit hour in the form of grants, loans, work study programs and more.
Scholarships
Find the money you need to achieve your academic goals. Our wide range of scholarships are awarded based upon a number of criteria including merit and financial need.
Counseling
The Counseling Department is committed to student success by empowering individuals to identify and achieve personal, academic and career goals.
Supporting our Veterans
The Triton College Veterans Resource Center (VRC) is designed to help veteran students successfully reach their educational goals, which will help prepare them for a career as well as support them in becoming a lifelong learner.