Campus Dining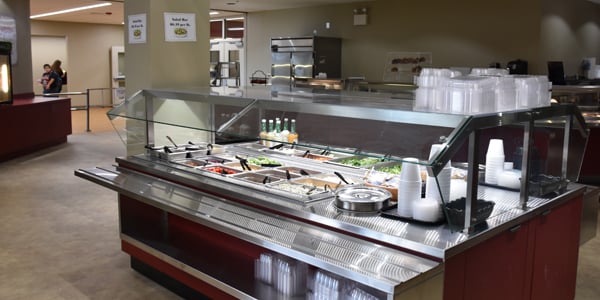 Triton College's food service is operated by Clavio's.
The College's Cafeteria, Bakery, Bistro and Cafe 64 are located in the B-Building.
A Coffee/Snack Shop is located in the H-Building and open Monday thru Friday from 8:00 a.m. to 2:00 p.m.

Snacks can also be purchased at the Triton College Bookstore located near the B Building Cafeteria.
Vending Machines are also located throughout the campus.
Contact Craig Clavio for your next catered event
clavioscafe@triton.edu
(708) 456-0300, Ext. 3839
Catering Forms
---
Bakery
Looking for a sweet treat?
Bakery is located in the Cafeteria in the B Building.
The Hospitality Bakery is a fully operational retail bakery and culinary laboratory for Hospitality students at Triton College. The Bakery offers students valuable practice in creating confectionery delights as well as hands-on experience in operating a retail business.
Open Tuesday through Friday - 11:30 a.m. - 2 p.m. Hours of operation are subject to change.
Open to the public, the Bakery accepts special orders via phone. You also can visit our shop in person to place a special order or to purchase our exquisite desserts and delicious artisan breads.
Please note that the Bakery follows the Triton College school calendar and will be closed on school holidays and breaks.
To order from the Hospitality Bakery, please call (708) 456-0300, Ext. 3387. We return all messages promptly! Special orders require a minimum of one week's notice.
---
Bistro
The Bistro is located in the B Building, Room 225.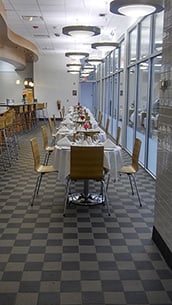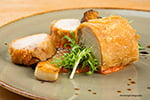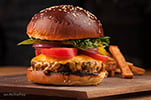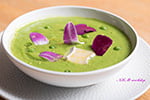 Operated by the college's culinary students, the Bistro offers a casual atmosphere for grabbing a quick bite to eat or picking up a meal-to-go.

Bistro Lunch is served from 11:30 a.m. - 1:00 p.m. on Thursdays starting on February 15, 2018.
---
Cafe 64
Cafe 64 is located in the B Building, Room 201.
Café 64 is home to the spectacular cuisine and service of Triton College's culinary arts students who cater to diners' tastes for a one-of-a-kind dining experience.

Offering a variety of fare inspired by locations and cultures across the globe, Café 64 presents handcrafted menus, buffet-style meals, as well as delectable desserts and more. Meals are created and served by Triton's students as they prepare for a career in the culinary industry by perfecting their skills right here on campus.
Let our culinary arts students showcase their talents and cater to you!
Café 64 will be opened on Wednesday, July 18, 2018 for lunch from 11:30am to 1:00pm. Call to make reservations at 708-456-0300 ext. 3387 or email reservationshia@triton.edu
Lunch Menu for 7-18-18
Salad
Romaine, parmesan, croutons, crispy egg and a creamy Caesar dressing - $3
Soup
Vichyssoise, crispy potato and chive oil - $2
Appetizer
Hummus, carrots, celery, radishes and sea salt - $3
Entrées
Chicken fried chicken, pan gravy, peas, scallions and a biscuit - $7
Burger, garlic aioli, bacon jam, cheddar and house made pickles with fries - $7
Ricotta agnolotti, tomato sauce, parmesan and basil - $7
Flatbread special - $7