January 19, 2018
Brainfuse Offers Free Online Tutoring to Triton College Students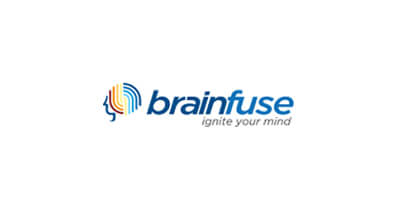 Help tackling a tough assignment or studying for a big exam is now just a click away, thanks to Brainfuse, a new online tutoring resource available to Triton College students.
Through Brainfuse, students now have access to live online tutors along with a variety of other easy-to-use tools designed to help them succeed in the classroom. Whether it's an extra set of eyes to spruce up your midterm paper or tools to help improve math or language skills, Brainfuse is ready to help students reach the next level.
Brainfuse is FREE for Triton College students to use and can be accessed through the student portal on the Triton College website, www.triton.edu.
Features of Brainfuse include:
One-on-one live tutoring.
Writing lab.
Virtual study groups (with access to tutors).
Basic math skillset builder.
Placement test study guides.
Language lab.
Flashbulb database (access to student-created flashcards).
And more.
Brainfuse replaces Smarthinking, Triton's previous online tutoring resource. Smarthinking will no longer be available to students as of the start of the spring 2018 semester.
For more information on Brainfuse, contact Triton College Dean of Academic Success Debbie Baness King at (708) 437-6915, Ext. 3414.