July 25, 2018
Triton Student Travels to Stennis Space Center for NASA Summer Internship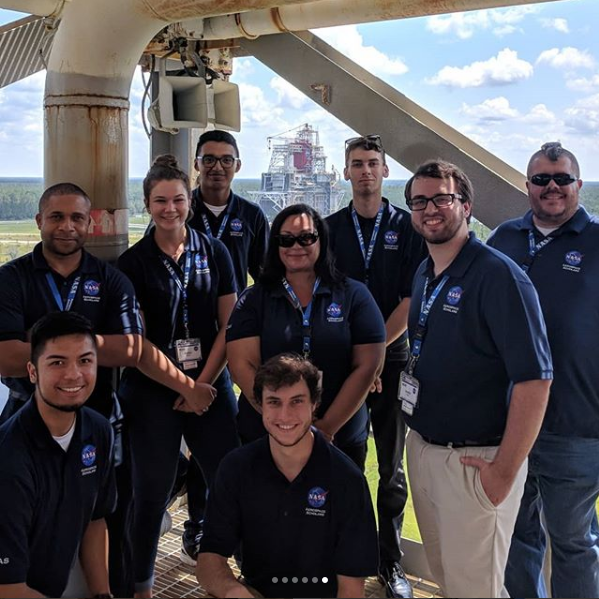 Tania Lawless aspires to make history as a member of the crew that sends the first team of astronauts to Mars. Her Triton College education helped her take a big step toward reaching that goal. This summer, she was selected to participate in this summer's NASA Community College Aerospace Scholars (NCAS) internship program, which included an onsite experience at Stennis Space Center in Hancock County, Mississippi.
Lawless was one of 280 community college students from across the U.S. selected to be part of the NCAS onsite experience. During the visit, Lawless and other campers interacted with NASA engineers and others as they learned about careers in science and engineering. While at NASA, students formed teams and established fictional companies interested in Mars exploration. Each team developed and tested a prototype rover, formed a company infrastructure, managed a budget and developed communications and outreach. Teams competed against one another in a series of competitions and Lawless' team won two missions.
"It was a great experience," Lawless said. I learned how close we are to actually getting to Mars. I learned about the different pathways and how long it would actually take to get there."
Lawless took a decade-long hiatus from school before returning to Triton to study engineering technology and mechanical design. She's confident the education she received at Triton has prepared her to reach her goals.
"It's really nice having professionals that come in and teach. It's a lot easier learning from them as opposed to someone who has not worked in the field," she said.
Lawless, who has a 6-year-old son and works full-time, says it never too late to give up on your dreams.
"It's busy. I work during the day. I mom. I'm going to school at night and do my NASA work on the weekends and whenever I can fit it in. But it's worth it, because I want to show my son that school is important and it's important to graduate and do your best," she said.
Lawless will next pursue a bachelor's degree online from the University of the People. She plans to eventually return to work for NASA as a computer engineer, where she hopes to help design and program aeronautics parts.