October 29, 2018
Attend Triton's TRIUMPH Mentor Mixer – Nov. 8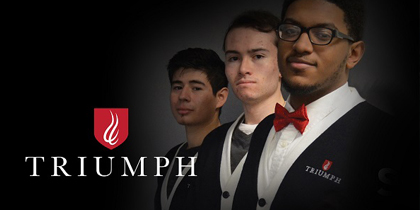 Men of color are invited to attend a mixer to learn how they can serve as mentors to students enrolled in Triton's TRIUMPH student support program.
The TRIUMPH Mentor Mixer is Thursday, Nov. 8, 6:30 p.m., in Room B-210 of the Triton College Student Center. Triton's campus is located at 2000 Fifth Ave., River Grove.
The event is open to community members/partners and all men of color on Triton's campus.
For more information, call Dr. Earl Fatoke at (708) 456-0300, Ext. 3353, or email adefatoke@triton.edu.