October 11, 2018
IMLS--Triton College Emerging Leaders Network Welcomes Dr. Chala Holland to Oak Park Library – Nov. 8.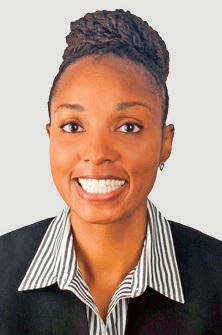 The Oak Park Public Library, Triton College, E-Team of Oak Park and the Institute of Museum and Library Services welcomes Dr. Chala Holland, who will share her reflections from the "America to Me" documentary series, as well as other professional experiences and suggestions for educational reform.
The event is Thursday, Nov. 8, 6:30-8 p.m., at the Oak Park Public Library (Main), Second Floor Gallery. The Oak Park Library is located at 834 Lake Street, Oak Park.
Dr. Holland is a leader with a passion for students, teaching and learning. She has led multiple districts in efforts to focus on improving and enhancing student achievement outcomes for all students and has led extensive efforts to address disparities in achievement.
Through her academic and professional work, Dr. Holland continues to examine the relationship between leadership, organizational change and issues of equity. She worked at Evanston Township High School as a teacher and administrator for ten years, at Oak Park and River Forest High School as an assistant principal for instruction for four years and is now in her fourth year as principal at Lake Forest High School. Chala has a B.A. from Northwestern University, an M.A. from DePaul University and an Ed.D. from University of Illinois at Chicago. Dr. Holland is currently completing a Ph.D. in educational policy studies.
For more information, contact Kara Lester at karalester@triton.edu or call (708) 456-0300, Ext. 3081.