November 20, 2018
Learn About Transportation Security Administration Careers – Nov. 29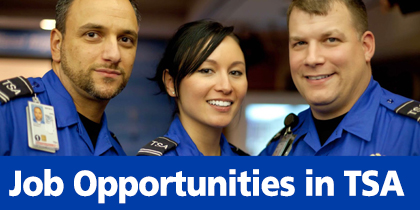 Learn about the advantages of a career with the Transportation Security Administration (TSA) during a special information session at Triton College. TSA Assistant Federal Security Director Peter J. Adamson will be on campus, sharing information about opportunities available as part of the TSA's ongoing hiring effort.
Mr. Adamson will discuss TSA as a career choice for both criminal justice and non-criminal justice majors, and share information on how to apply for positions.
The event will be held Thursday, Nov. 29, in the Performing Arts Center of the Robert M. Collins Center (R Building), located on Triton's east campus. Informational sessions are scheduled for 9:30 a.m. and 11 a.m.
The event is free to attend and open to the public.
For more information, contact Gregory Catena – (708) 456-0300, Ext. 3326 or gregorycatena@triton.edu.