June 21, 2018
Make Enrolling a Breeze with Fast Pass Registration Event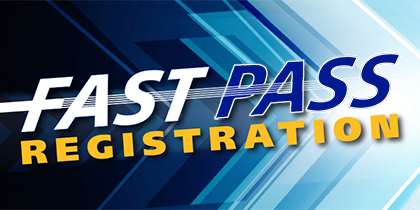 Prospective Triton College students will find everything they need to get ready for the fall semester at the upcoming Fast Pass Registration event.
The event is Tuesday, July 24, from 10 a.m. – 4 p.m. in the Triton College Student Center (B Building), located on the west side of the Triton College Campus, 2000 5th Street, River Grove, Ill.
On this day, students can register for classes, take placement exams, tour the campus, complete Triton's orientation program and meet with academic counselors and financial aid advisors to learn about the Free Application for Federal Student Aid (FAFSA). Students can also enter a raffle to win a 3-credit hour voucher to take a class for FREE!
For more information, call (708)-456-0300 Ext. 3130