December 3, 2018
Toys for Tots & Cradles to Crayons Collection Drives – Donate until Dec. 17!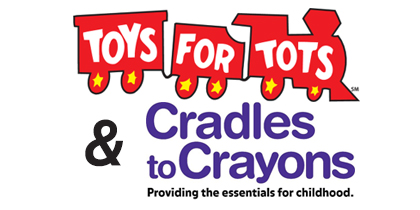 You can help make the holidays merrier for less fortunate children by supporting the Toys for Tots and Cradles to Crayons collection drives, sponsored by the Triton College Criminal Justice Club.
NEW, unwrapped toys (no stuffed animals) for Toys for Tots, and NEW or gently used clothing for children from infant to 6 years of age for Cradles to Crayons, can be dropped off in Room R215 of the Robert Collins Center (R Building). Items will be accepted until Dec. 17.
For more information, call (708) 456-0300, Ext. 3327.