January 16, 2019
TRIO Day 2019 registration and call for proposals are OPEN!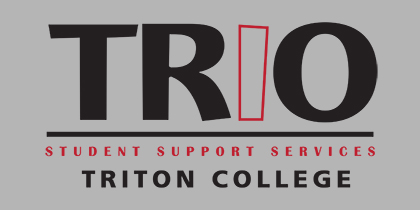 Triton College is hosting Illinois TRIO Day North on Saturday, Feb. 23. This one day event will bring middle- and high-school-aged students from disadvantaged backgrounds from all over Chicagoland to Triton's campus for a series of workshops and activities designed to help foster their academic success.
The theme for IL TRIO Day 2019 is G.A.M.E. (Growth Above Marginalized Expectations) Changers.
We are seeking G.A.M.E. Changers to submit proposals to encourage and deepen student knowledge through engaging workshops aimed at establishing academic success and creating G.A.M.E. Changers to continue trailblazing for low-income, first-generation and students with disabilities.
Triton College faculty, staff, students and community members are invited to submit workshop proposals related to the following topics:
Money Management – i.e., financial literacy.
G.A.M.E. Changers – i.e., real world skills, entrepreneurialism, leadership.
Academic Success Planning – i.e., college success, transitioning/transfer process, time management.
Career exploration, internships, networking, STEM, education, health careers, etc.
To submit a workshop proposal, visit www.surveymonkey.com/r/7MWZZRH.