August 26, 2019
Attend Club Days Aug. 27 & 28 and see which clubs are right for you.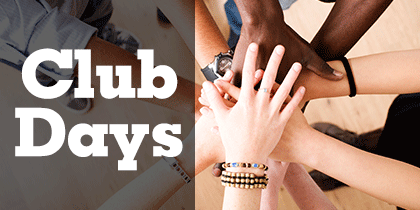 Students are invited to learn about all of the amazing opportunities to get involved on Triton's campus during Club Days, Tuesday and Wednesday, Aug. 27 and 28, from 11 a.m. to 1 p.m. in the Student Center Cafeteria.
Meet representatives of Triton's many clubs, organizations and support programs to see which one is right for you. Don't see anything you like? You can always start your own club!
For more information, contact the Office of Student Life at (708) 456-0300, Ext. 3383, email studentlife@triton.edu or visit Room B-240.