October 17, 2019
Former Triton College faculty member returns to discuss book on her WWII, Korean War vet father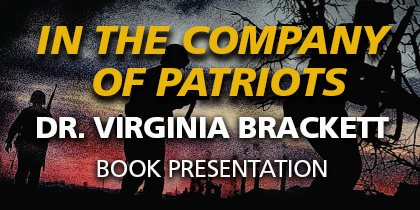 Community members are invited to join author and former Triton College faculty member Virginia Brackett, Ph.D., for a presentation of her latest book "In the Company of Patriots" (Sunbury Press), on Monday, Nov. 4.
The event begins at noon in the Silent Room of the Triton College Library, located in the Learning Resource Center (A Building). The event is free to attend and open to the public.
"In the Company of Patriots" details the author's personal and professional research efforts to better know her father, Captain Edmund C. Roberts, a soldier who was killed in the Korean War when Brackett was a young child.
Brackett served as an English Department faculty member at Triton College from 1999-2006, before moving to Kansas City, where she spent the rest of her career at Park University. She was recognized as an Illinois Author by the Illinois Library Association in 2004.Brackett has authored 15 books and more than 100 stories and articles for audiences of all ages.