January 17, 2019
Triton College Child Development Center hosts Kindergarten Open House Feb. 7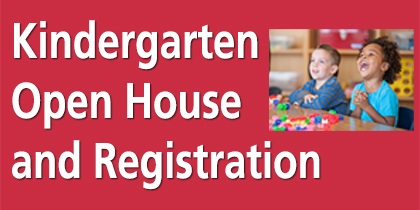 Parents are invited to attend the upcoming Triton College Kindergarten Program open house to learn how our dedicated Child Development Center staff can help your child start their educational journey on the right foot.
The open house is Thursday, Feb. 7, 3:30- 5:30 p.m., in Triton's Child Development Center (G 120), located in the G Building on the west side of campus.

Parents will have the opportunity to meet the teachers and tour the classroom, as well as register their child for the 2019-2020 school year. Children must be five years of age by Sept. 1, 2019, to be registered for the kindergarten program.
Triton's Child Development Center currently serves about 60 families, including toddlers, preschoolers and kindergarten students. The programs encourage meaningful play in a safe nurturing environment, while providing appropriate classroom activities to promote each child's social, emotional and intellectual development.
In addition to receiving the ExceleRate Illinois Gold Circle of Quality, the program is accredited by the National Association for the Education of Young Children (NAEYC).
For additional information or to schedule a Child Development Center visit, call (708) 456-0300, Ext. 3209, or visit Triton.edu.