December 13, 2019
Triton College Nursing Program students participate in recognition ceremony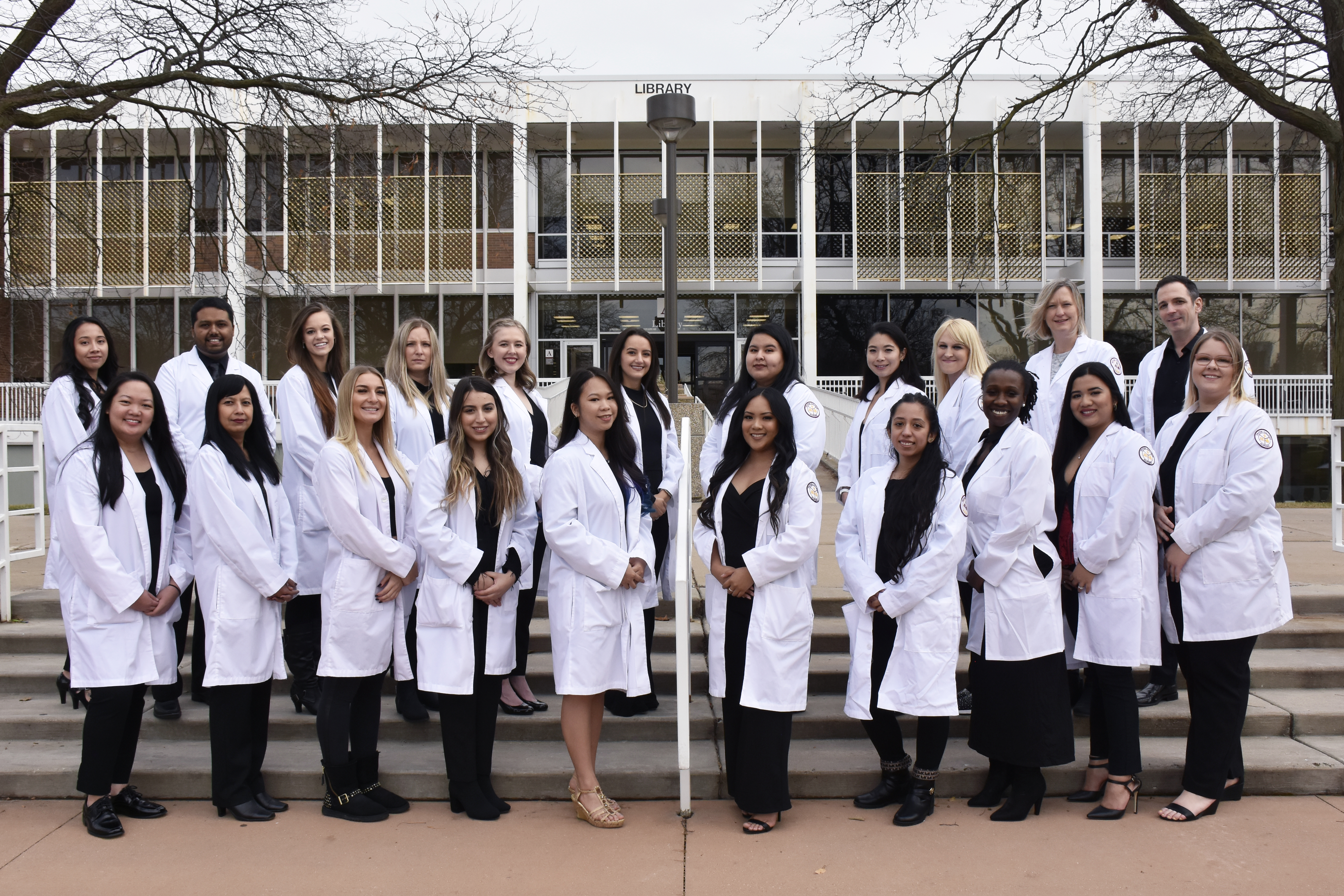 Triton College is proud to announce 24 students earned associate degrees from the School of Health Careers and Public Service Program's Nursing Program on Thursday, Dec. 12, and participated in a special candlelight pinning ceremony.
"The pinning ceremony signifies the completion of professional nursing education. Originally called the 'badge of courage,' a medal was presented to all nursing graduates," said Geri Brewer, Nursing faculty and clinical coordinator. "Over the years, the medal evolved into a pin indicating the institution from which the nurse received their training."
During the ceremony, the students recited the "Nightingale Pledge" in honor of Florence Nightingale (1820-1910), known as the founder of modern nursing, which includes a commitment to the safety and privacy of patients in their care. The candlelit ceremony represents Nightingale's nickname, "Lady with the Lamp," which came from her routine of checking on wounded soldiers throughout the night.
At Triton, each graduating class selects classmates that display professionalism, compassion and integrity to be speakers during the ceremony. Michael Trubich and Leah McNamara were selected to represent the December 2019 class.
Graduates of the program have all taken the HESI exams which prepare students to take the National Council Licensure Examination, or NCLEX-RN Exam. After the pinning ceremony, graduates can then take the NCLEX-RN Exam and upon successful completion are qualified to practice as entry-level nurses.
The Triton College December 2019 Nursing Program graduating class included: Carissa Abarra, Rosa Alvarez, Divine Grace Araneta, Gwendolyn Baily, Kath Beck, Vernette Bunag, Jolanta Chlanda, Gabriela Cuevas, Dominique Fini, Hannah Hettasch, Christina Kelley, Rosemary Jimenez, Wilrose Jison, Stephanie Johnson, Rebecca Maldonado, Leah McNamera, Alondra Nunez, Venecia Ofei, Natalie Sabor, Janet Salgado, Michael Trubich, Rie Uchida, Cecilia Vargas and Chirag Vyas.