October 28, 2019
Triton's 'Executive Series' Welcomes Center for Audit Quality – Nov. 7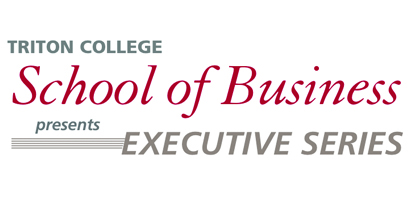 Students and community members interested in pursuing careers in accounting or public auditing are encouraged to attend the Triton College School of Business Executive Series event on Nov. 7.
The Washington, D.C. based Center for Audit Quality will bring representatives from some of the largest public company audit firms — BDO, Crowe, Deloitte, EY, Grant Thornton, KPMG, PwC and RSM — to provide an overview of the profession and the vast opportunities it provides.
The free event is Thursday, Nov. 7, 11 a.m., in Room B-204 of the Triton College Student Center (B Building).
Attendees can learn about the ins and outs of life as an auditor and speak with professionals who have experienced the journey firsthand.
According to a salary survey conducted by the Bureau of Labor Statistics, bachelor's degree candidates in accounting and auditing earned a median annual wage of $70,500 in 2018.
The Center for Audit Quality is an autonomous, nonpartisan and nonprofit public policy advocacy organization that guides and supports the public company auditing profession as it does its vital work worldwide.
The CAQ is dedicated to enhancing investor confidence and public trust in the global capital markets by:
- Fostering high-quality performance by public company auditors.
- Convening and collaborating with other stakeholders to advance the discussion of critical issues requiring action and intervention.
- Advocating policies and standards that promote public company auditors' objectivity, effectiveness and responsiveness to dynamic market conditions.
The Triton College School of Business Executive Series is intended to inspire and encourage students to think about academic and career paths that can help prepare them to compete in the global workforce.
Seating is limited for this free event. For more information about the Executive Series or to reserve a seat, contact Joanna Oleksiak at (708) 437-6915, Ext. 3219, or email joannaoleksiak@triton.edu.