March 9, 2021
Access to Literacy Program needs volunteers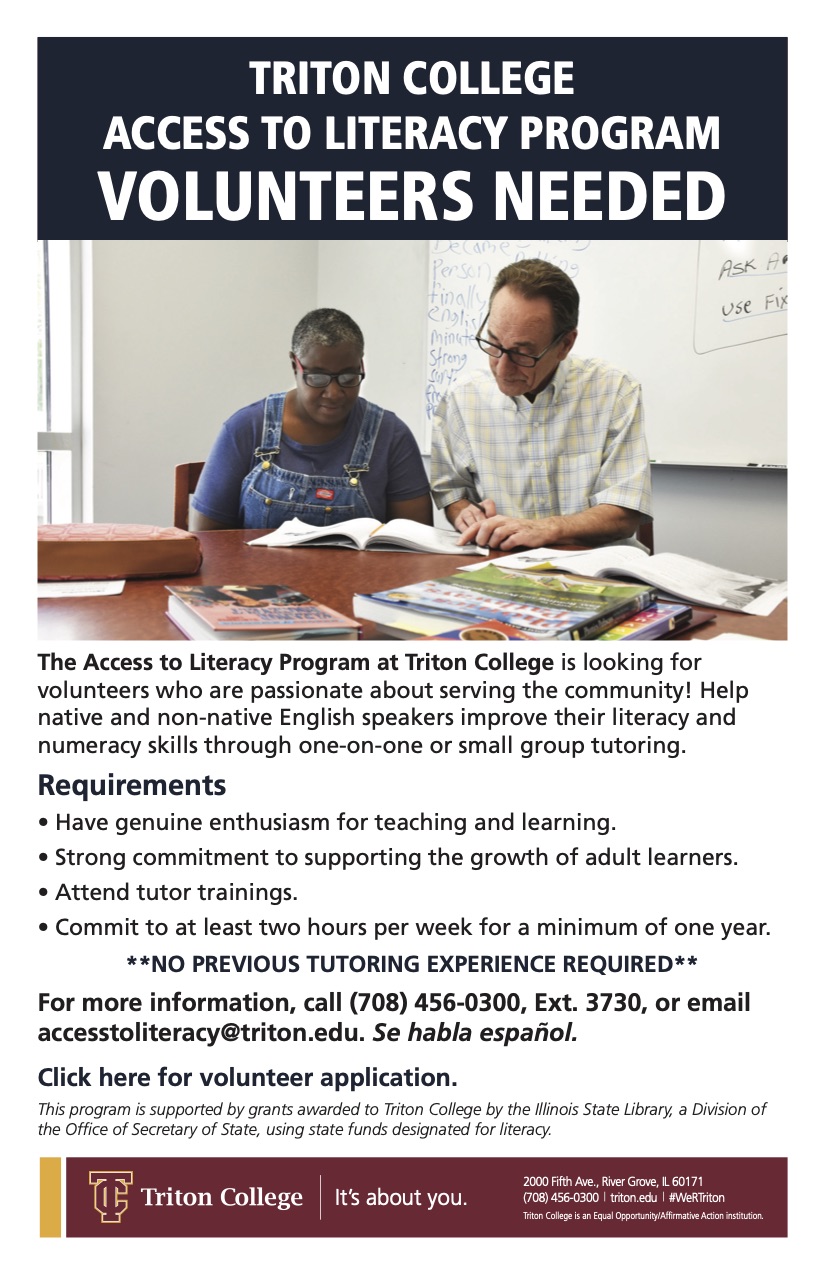 Help native and non-native English speakers improve their literacy and numeracy skills through one-on-one or small group tutoring. Requirements:
• Have genuine enthusiasm for teaching and learning.
• Strong commitment to supporting the growth of adult learners.
• Attend tutor trainings.
• Commit to at least two hours per week for a minimum of one year.
**NO PREVIOUS TUTORING EXPERIENCE REQUIRED**
For more information, call (708) 456-0300, Ext. 3730, or email accesstoliteracy@triton.edu. Se habla español.
Click here for a volunteer application.