October 1, 2021
Art Gallery Exhibition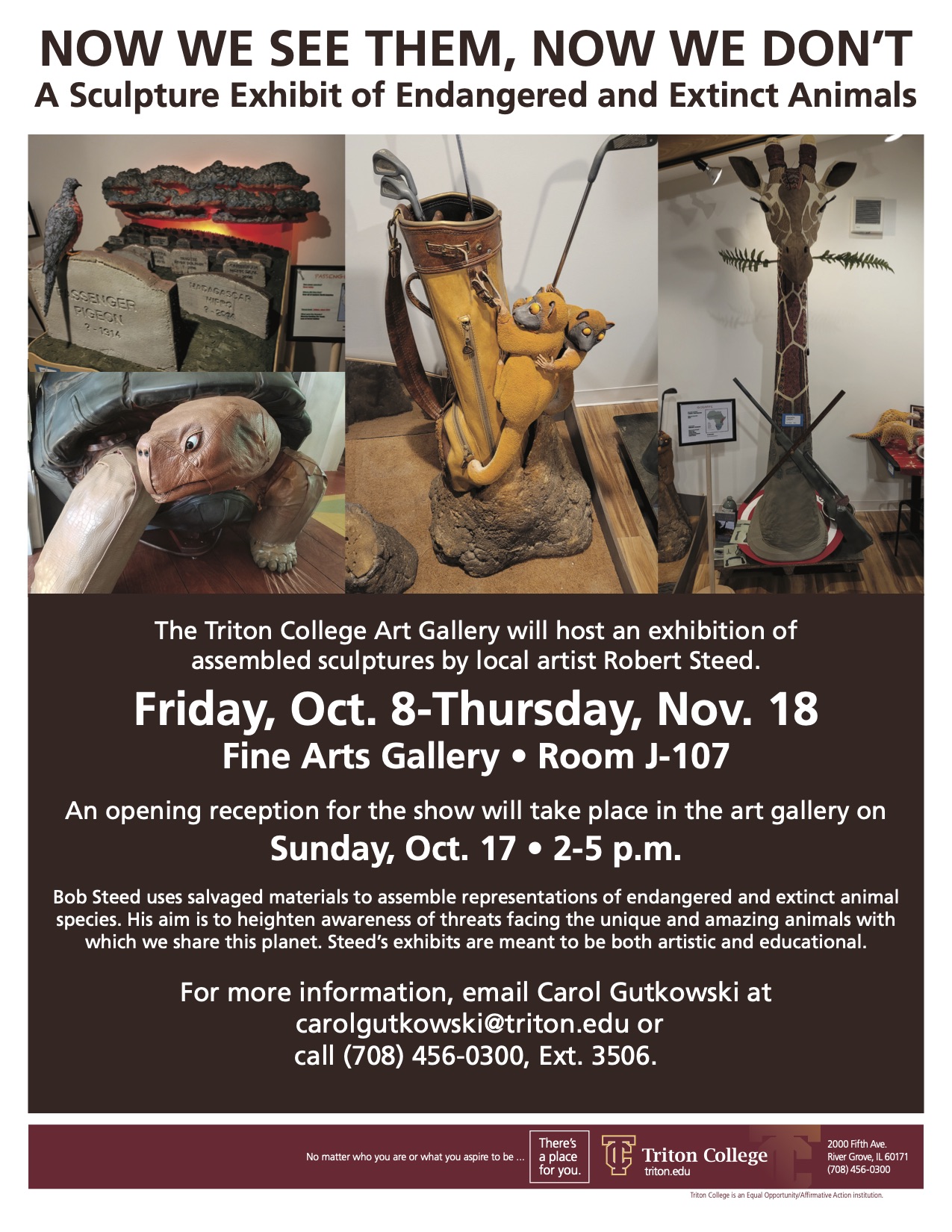 The Triton College Art Gallery will host an exhibition of assembled sculptures by local artist Robert Steed, Friday, Oct. 8-Thursday, Nov. 18, in the Fine Arts Gallery, Room J-107.

An opening reception for the show will take place in the art gallery on Sunday, Oct. 17, 2-5 p.m.
Robert Steed uses salvaged materials to assemble representations of endangered and extinct animal species. His aim is to heighten awareness of threats facing the unique and amazing animals with which we share this planet. Steed's exhibits are meant to be both artistic and educational. For more information, email Carol Gutkowski at carolgutkowski@triton.edu or call (708) 456-0300, Ext. 3506.