April 26, 2021
BioBlitz: Celebrate Arbor Day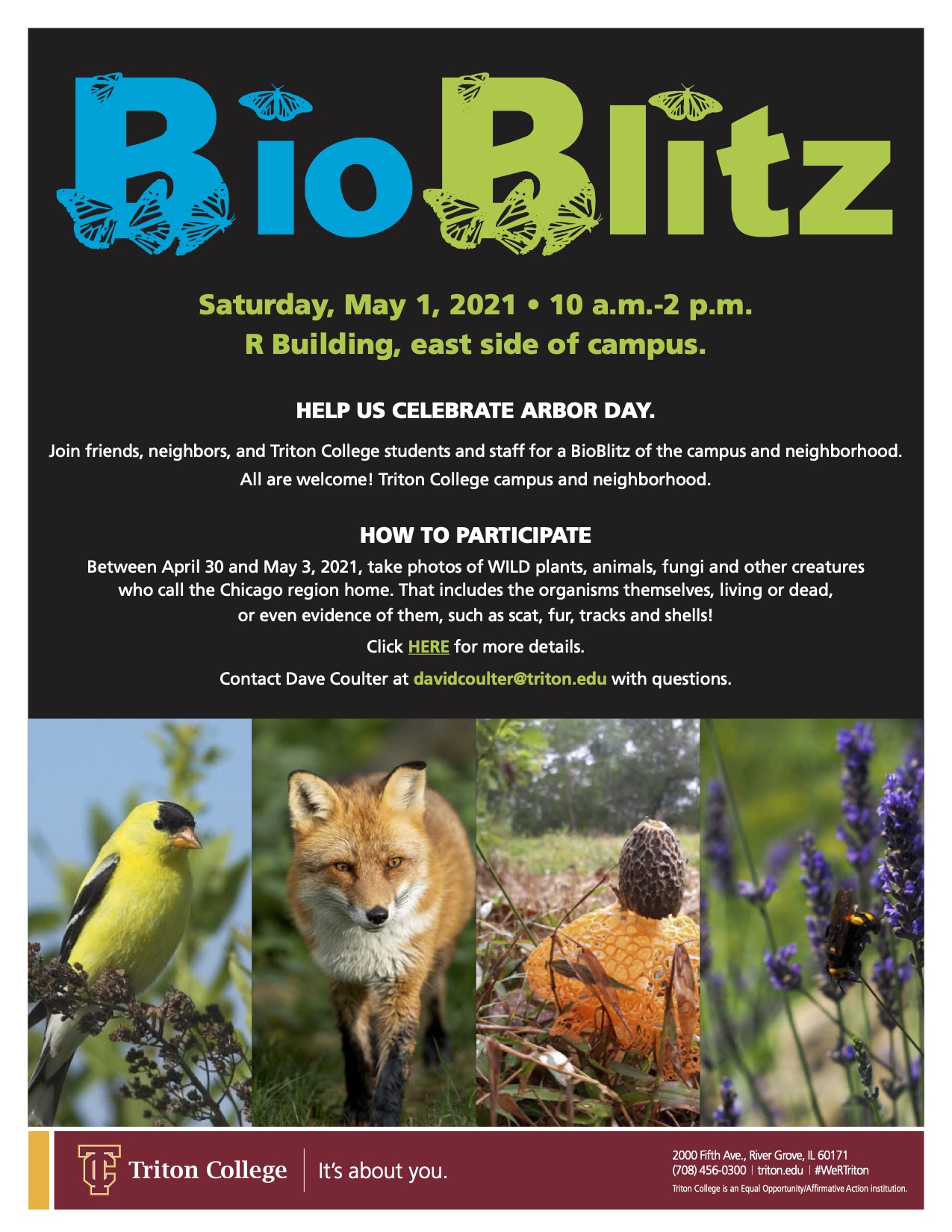 Join friends, neighbors, and Triton College students and staff for a BioBlitz of the campus and neighborhood on Saturday, May 1 from 10 a.m. to 2 p.m. Meet at the R Building, on the east side of campus.
Participate between April 30 and May 3 by taking photos of wild plants, animals, fungi and other creatures who call the Chicago region home. Click here for more details.
Questions? Contact Dave Coulter at davidcoulter@triton.edu.