April 12, 2021
Biotechnology Technician Program Information Session - April 20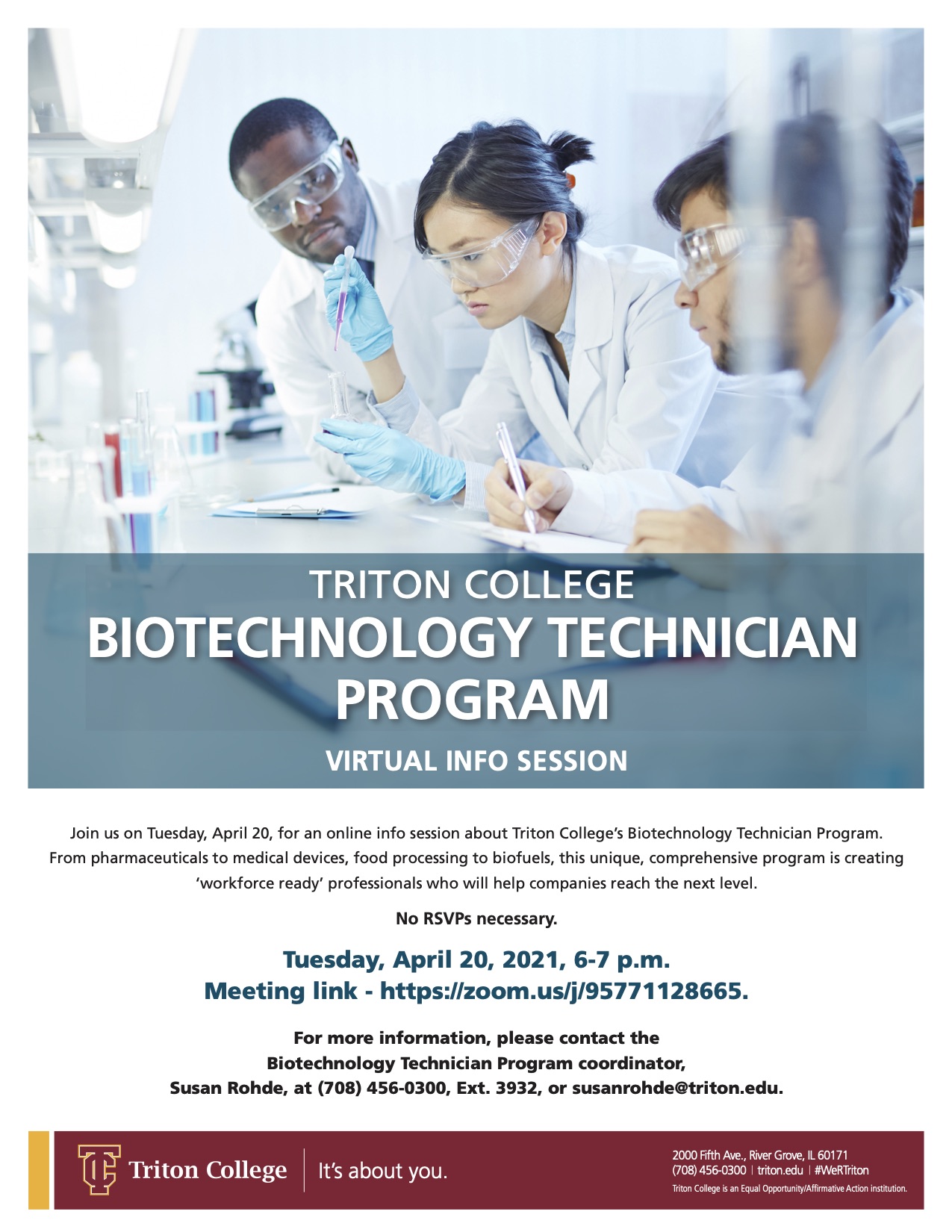 Join a virtual information session about the Triton College Biotechnology Technician Program. The biotechnology industry includes pharmaceuticals, medical devices, food processing, and biofuels. Learn how Triton's unique and comprehensive program can help students enter the innovative biotech industry.
Tuesday, April 20, 2021, 6-7 p.m.
Join the Zoom meeting at https://zoom.us/j/95771128665.
For more information, please contact the Biotechnology Technician Program coordinator,
Susan Rohde, at (708) 456-0300, Ext. 3932, or susanrohde@triton.edu.