October 22, 2021
Halloween Bash - Oct. 26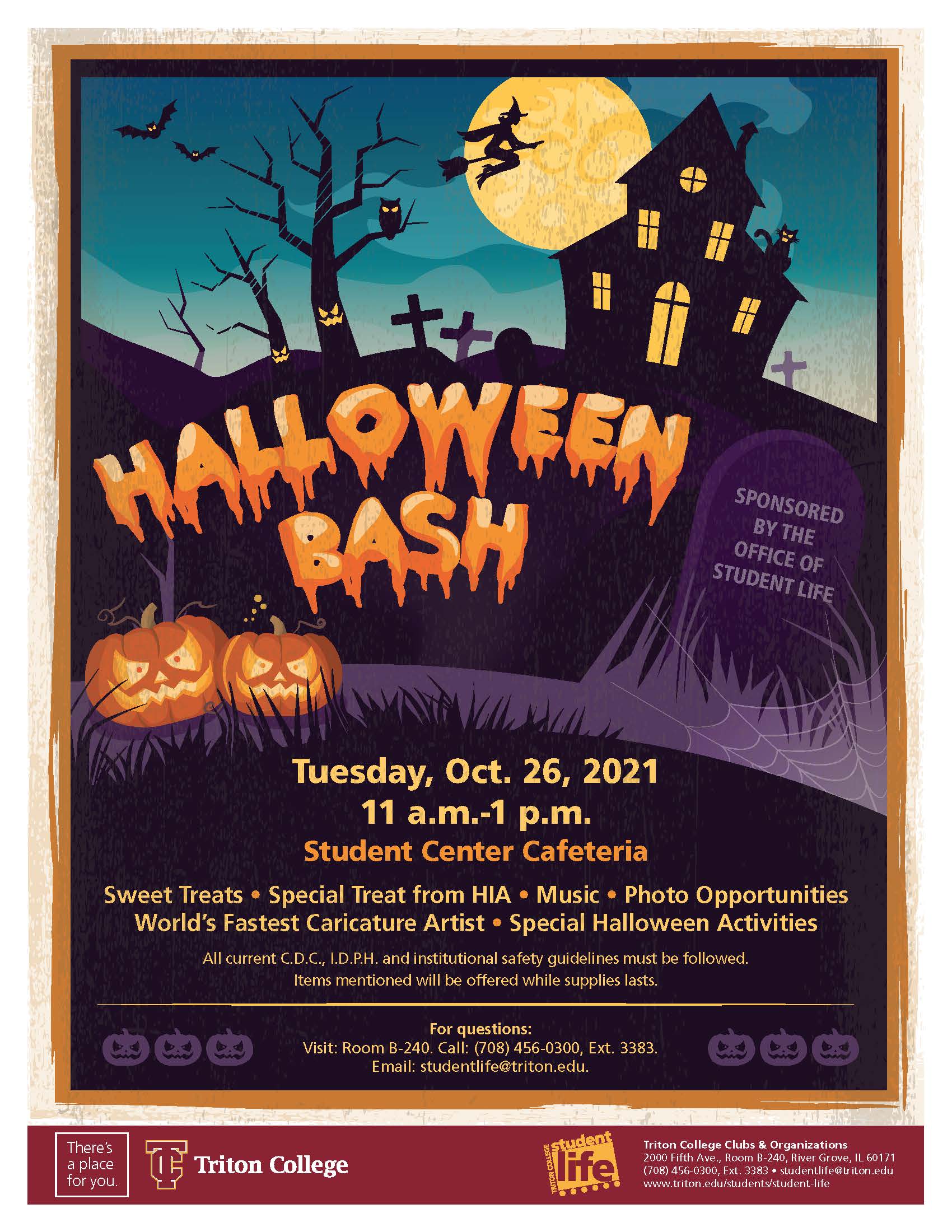 All students are invited to attend the Halloween Bash sponsored by the Office of Student Life. The event will be held in the Student Cafeteria, Tuesday, October 26 from 11 a.m. until 1 p.m.
The students from the Hospitality Industry Administration (HIA) program will provide special treats and there will be fun Halloween activities.
Sweet Treats

Music

Photo Opportunities

World's Fastest Caricature Artist
Masks are required and all current Centers for Disease Control and Prevention (CDC), Illinois Department of Public Health (IDPH) and institutional safety guidelines must be followed. All items are offered while supplies last.