February 3, 2021
The Barbershop Talks: Learn how to college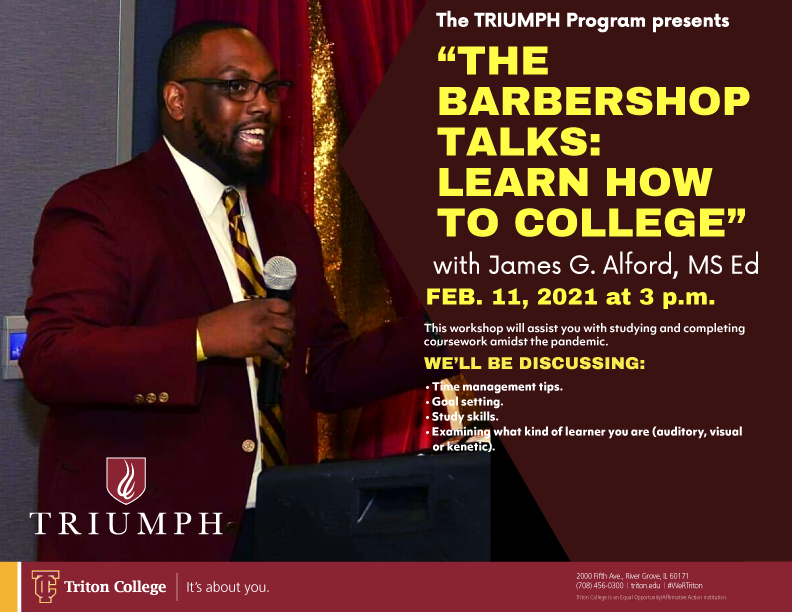 Thursday, Feb. 11, 3 p.m. via Zoom
The TRIUMPH program invites Triton students to a workshop led by James G. Alford, M.S. Ed. The workshop is designed to assist students with studying and completing coursework amidst the pandemic. The discussion will include:
Time management tips.

Goal setting.

Examining what kind of

learner

you are, for example, auditory, visual or

kenetic

.
Meeting ID: 838 0994 2869
Passcode: pjmTA0