September 15, 2021
Meet and Greet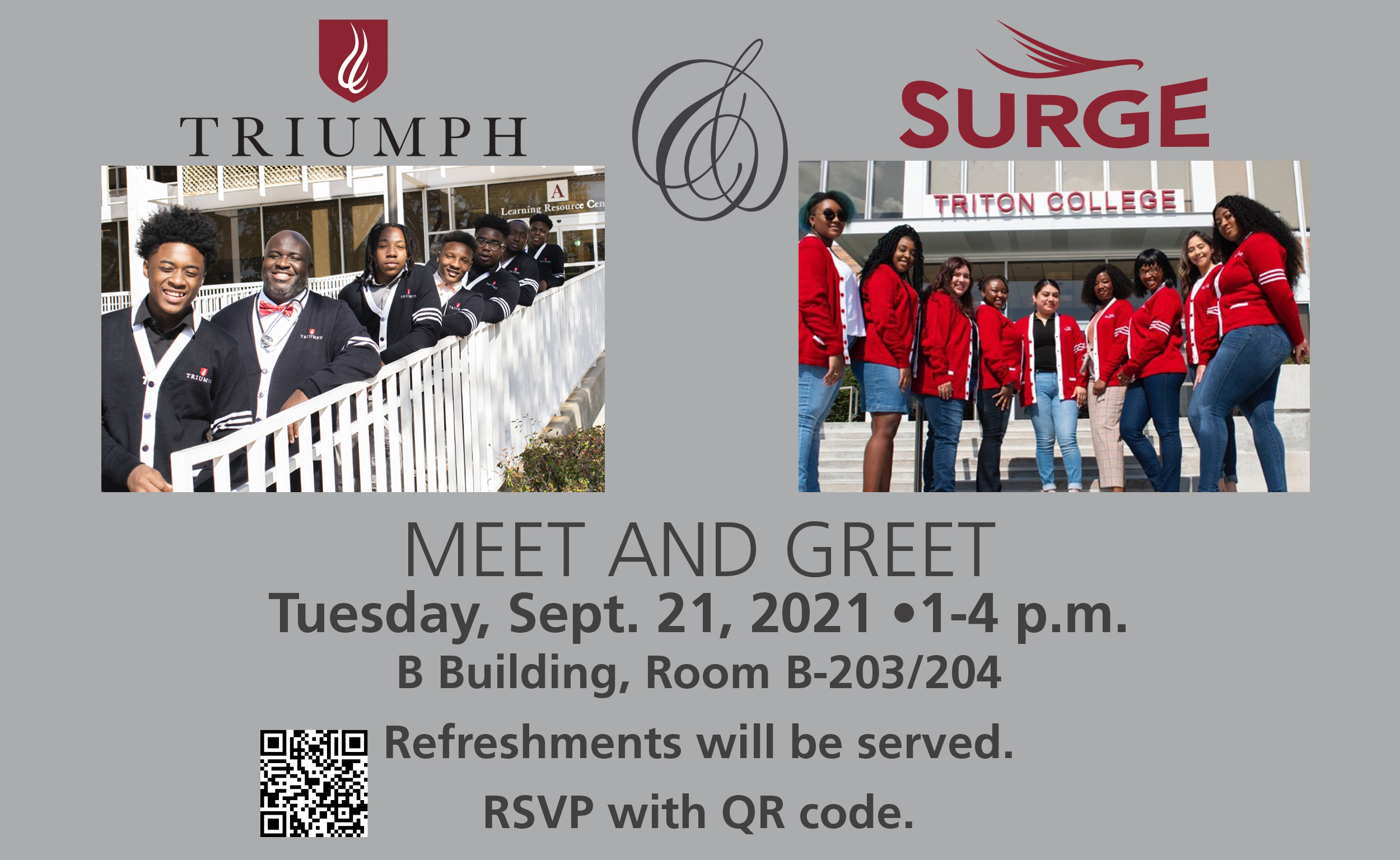 The students of TRIUMPH and SURGE
Triton students are invited to meet and socialize with two student organizations dedicated to providing support to students of color. The organizations' events and programs are created to enhance the academic and social experience at Triton College. Both organizations provide information and resources to help to prepare students for transferring to a four-year institution and to explore career opportunities.
The Triton Undergraduate Men Pursuing Higher Education (TRIUMPH) program is designed to increase the number of minority males graduating from Triton College by providing student services, academic support, service-learning projects, community service projects and mentoring.
Triton College's Sisterhood of Undergraduates Representing Great Excellence (SURGE) provides academic support, one-on-one mentoring and coaching, career exploration and development, community service projects and assistance in transitioning to four-year institutions.
Meet members of TRIUMPH and SURGE on Tuesday, Sept. 21, 1-4 p.m. in the B Building, Room B-203/204. Refreshments will be served.