April 22, 2021
Coca-Cola Scholars Foundation awards TRIUMPH member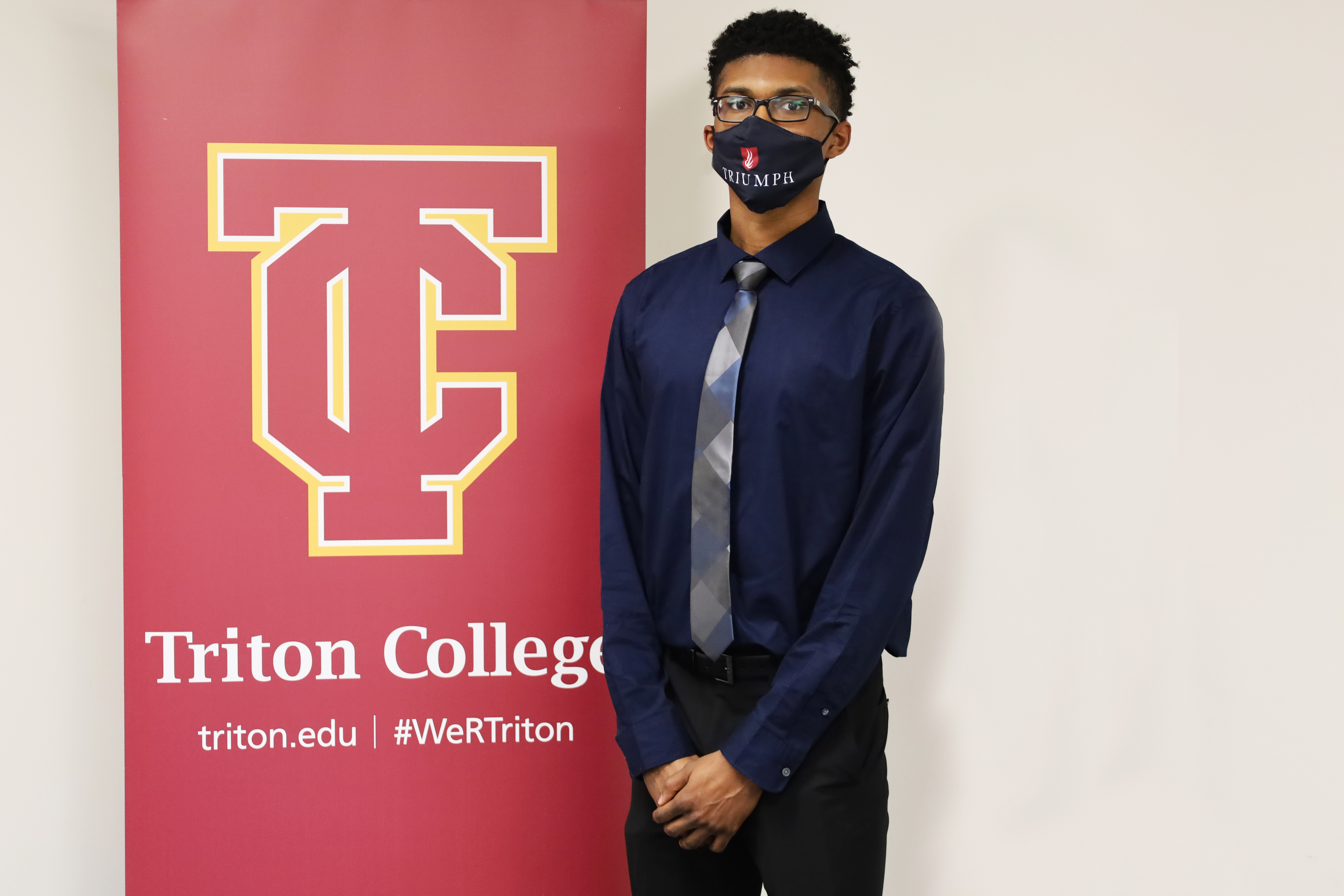 Xavier Skinner

will receive a $1,500 scholarship



Xavier Skinner earned a place on the Coca-Cola Academic Gold Team by demonstrating academic excellence, leadership, and engagement in college and community service. In addition to being named a 2021 Coca-Cola Academic Team Gold Scholar and he will also receive a $1,500 scholarship. Coca-Cola Scholars Foundation partners with Phi Theta Kappa International Honor Society (PTK) to provide financial assistance to outstanding community college students.
Skinner, a Walther Christian Academy alum, enrolled at Triton College in the fall of 2019. He is a member of Triton's Chi Zeta Chapter of PTK, Triton Undergraduate Men Pursuing Higher Education (TRIUMPH), and the Computing Society.
The Coca-Cola Scholars Foundation sponsors the Coca-Cola Academic Team program by recognizing 50 Gold, 50 Silver and 50 Bronze Scholars nationwide with nearly $200,000 in scholarships annually. Skinner was recognized along with other Coca-Cola Academic Team members during PTK Catalyst, Phi Theta Kappa's annual convention held online in April.
Skinner answered a few questions about what is next for him.

Q: What are your long-term career aspirations?
A: My long-term career aspirations are to become a computer science engineer and entrepreneur.
Q: What are your academic plans after earning an associate degree from Triton?
My plan after Triton is to continue my education by pursuing a bachelor's degree in computer science and a minor in entrepreneurship at the University of Illinois at Chicago (UIC).
Q: How do you feel about being nominated then named to the Coca-Cola Academic Gold Team?
A: When I first heard about this award, I felt truly honored. I did not expect to get this award at all. Earning this scholarship shows me that anyone can do anything if they put their mind to it.
Q: What is a tool you used to stay on your educational path while at Triton?
A: This year I have been writing out my goals so I can better myself in a positive way.
Q: How did being a member of Phi Theta Kappa help you with this opportunity?
A: I was inducted into Phi Theta Kappa in August 2020. I like how this society helps prepare students to transfer to a four-year institution and exposes students to many scholarship opportunities.
For more information about TRIUMPH or how to join visit here.
For more information about the Chi Zeta Chapter of Phi Theta Kappa visit here.