September 28, 2021
U.S. Department of Justice Hiring Event – Oct. 5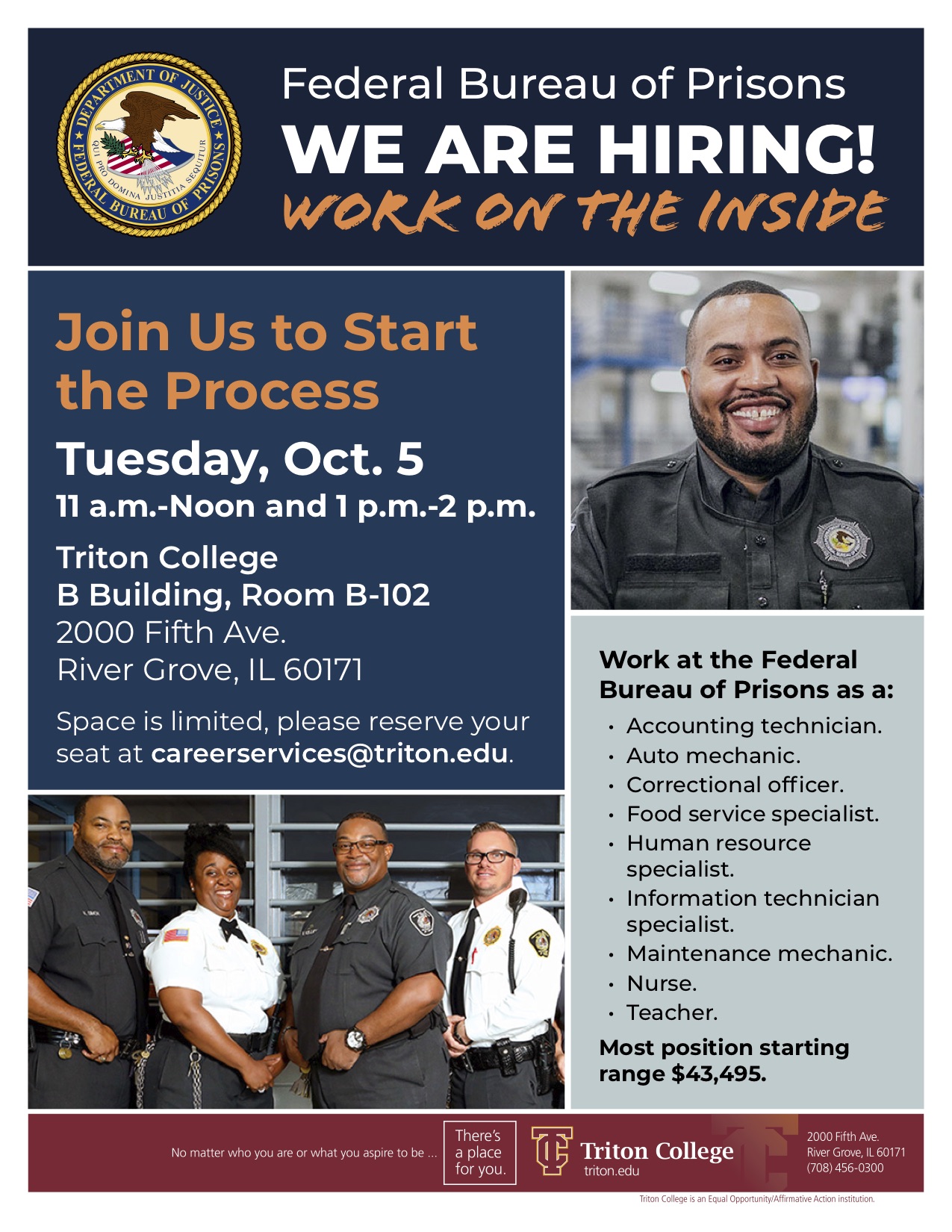 Triton College will host a U.S. Department of Justice (DOJ) Hiring Event. The event is free, but attendees should email careerservices@triton.edu and reserve a spot to speak with recruiters from the DOJ Federal Bureau of Prisons. All attendees should dress professionally and bring resumes. Most salaries start at $43,495.
• Accounting technician.
• Auto mechanic.
• Correctional officer.
• Food service specialist.
• Human resource specialist.
• Information technician specialist.
• Maintenance mechanic.
• Nurse.
• Teacher.
Tuesday, Oct. 5
11 a.m.-Noon and 1 p.m.-2p.m.
B Building, Room B-102