March 31, 2021
Virtual Career Fair - April 9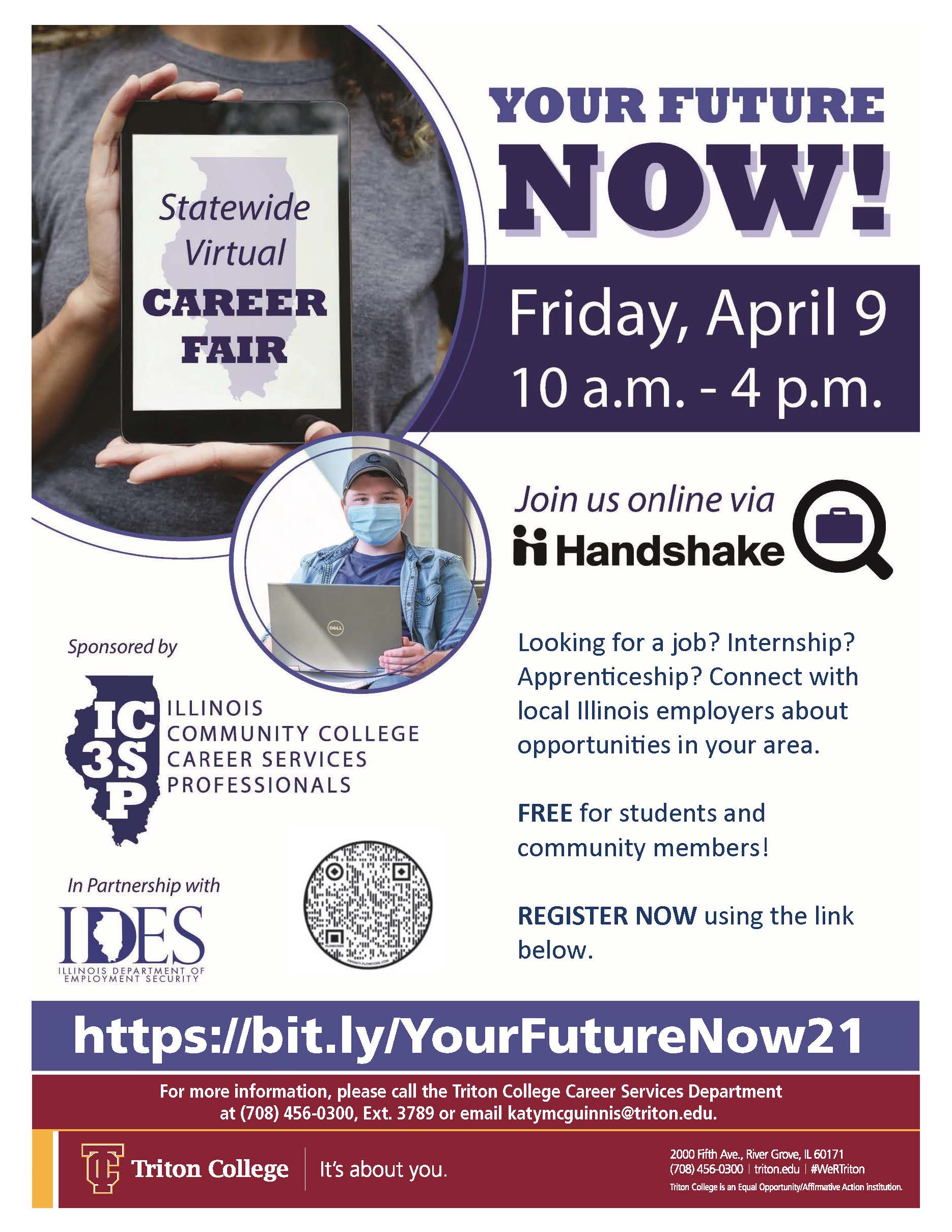 Triton College students and community members are invited to attend a statewide virtual career fair on Friday, April 9, 10 a.m. - 4 p.m. sponsored by the Illinois Community College Career Services Professionals.
The virtual career fair is held in partnership with the Illinois Department of Employment Security and is free for Triton College students and community members. To register visit: https://bit.ly/YourFutureNow21.
Take an opportunity to take a free career interest assessment at https://triton.emsicc.com/.
The online Career Coach, powered by EMSI, offers career information and a resume builder. The Career Coach will even connect students to academic programs at Triton related to the selected career field.
For more information, please call the Triton College Career Services Department at (708)456-0300, Ext. 3789 or email katymcguinnis@triton.edu.