April 6, 2022
Faculty Artist Series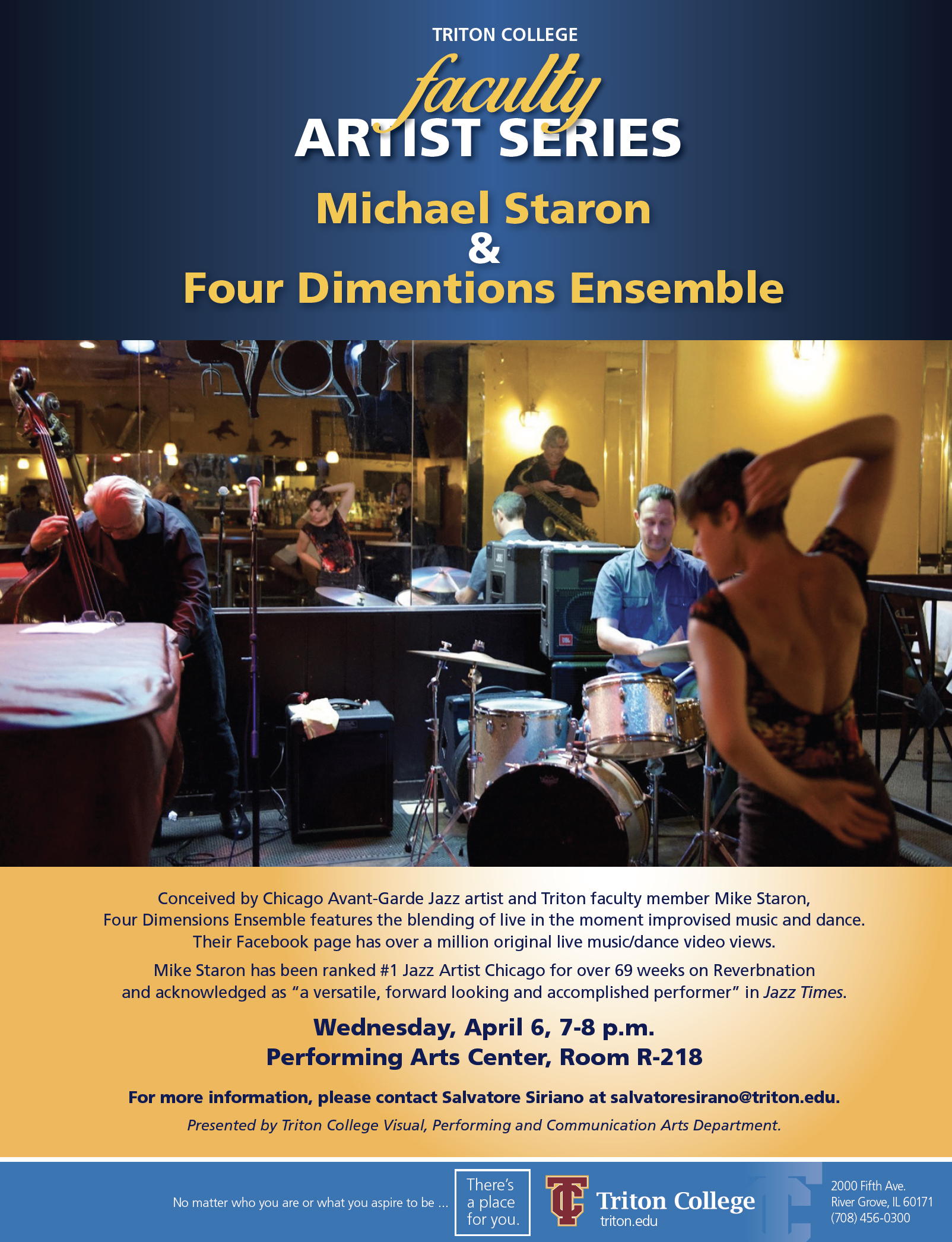 Date: Wednesday, April 6
Time: 6-7 p.m.
Location: Performing Arts Center, Room R-218

The Faculty Artist Series presents the Four Dimensions Ensemble featuring Triton instructor Mike Staron. A Chicago Avant-Garde Jazz artist, Staron conceived the Four Dimensions, which features the blending of live improvised music and dance.

Mike Staron was ranked #1 Jazz Artist Chicago for over 69 weeks on Reverbnation (currently #2) and acknowledged as "a versatile, forward looking and accomplished performer" in Jazz Times.

For more information, please contact Salvatore Siriano at salvatoresirano@triton.edu.