March 31, 2022
International Transgender Day of Visibility 2022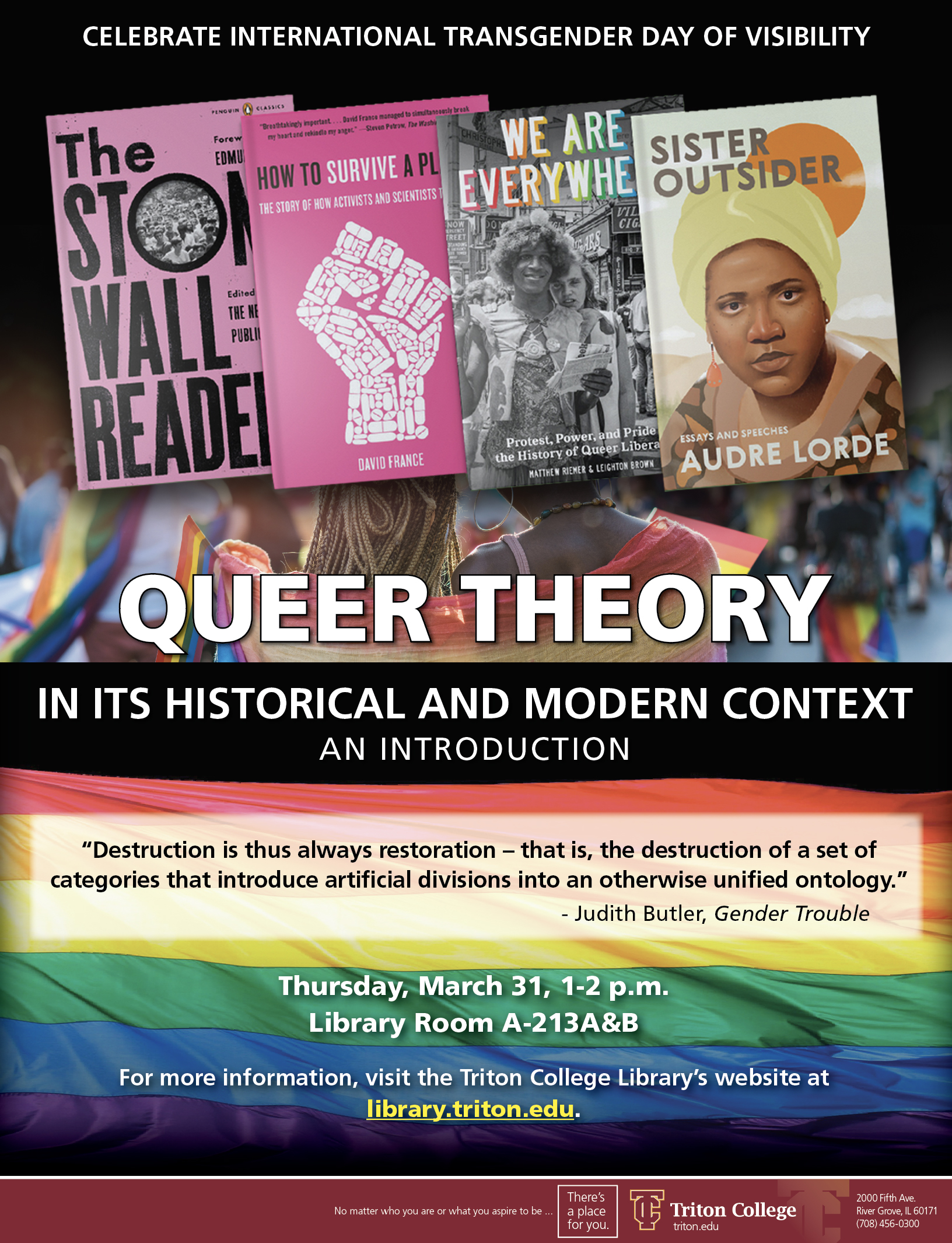 Date: Thursday, March 31
Time: 1-2 p.m.
Location: Triton College Library
Triton's Library is celebrating International Transgender Day of Visibility with a conversation about the history of the LGBTQ+ rights movement, a brief introduction to queer theory and a viewing of a short film. A book display on queer theory and transgender identity will be present at the program. The program will run from 1-2 p.m. with a short break prior to viewing the film. The short film we will be viewing is Still Me (2021). There will be a brief discussion following the film.
International Transgender Day of Visibility (TDOV) takes place each year on March 31 to celebrate trans and non-binary people and raise awareness of discrimination faced by trans people worldwide. This year's TDOV theme is I Am Enough, which has the following aims:
Affirmation and Empowerment – For trans people, a message of strength, resilience and community. The aim of the campaign is to provide a message that ties together the following themes:
Acceptance of individuals in their chosen gender, just the way they are without the need for change/treatment/qualifying factors.
Promotion of self-deceleration of gender Identity.
Visibility of non-binary identities.
Awareness Raising and Allyship – For non-trans/cis people to be able to stand up and show solidarity and support for their trans family, friends and colleagues.
For more information on the event, click here or email riverseiler@triton.edu.