March 29, 2022
Triton Graduation Fair 2022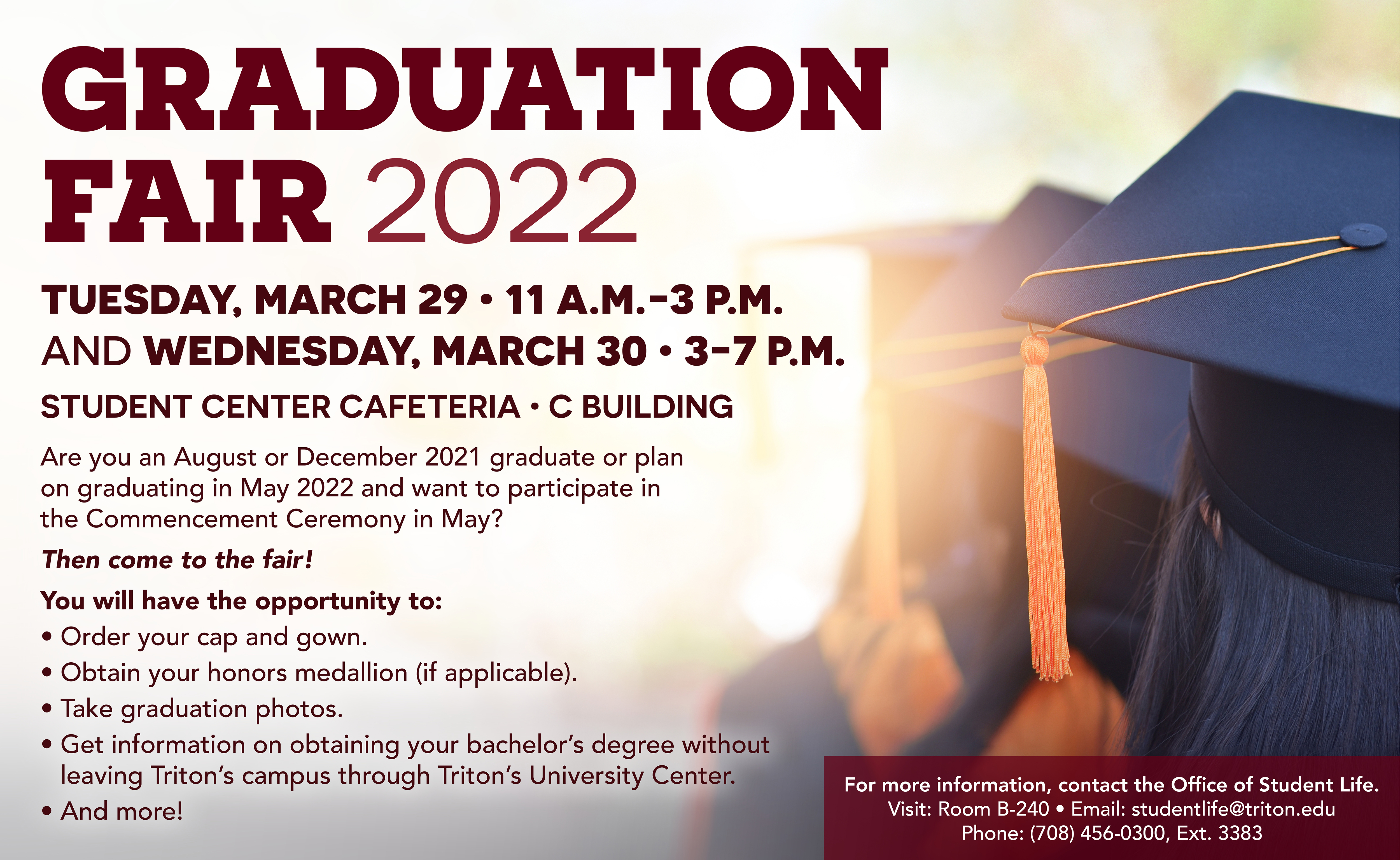 Time: Tuesday, March 29, 11 a.m.-3 p.m.; Wednesday, March 30, 3-7 p.m.
Location: Student Center Cafeteria, B Building


Graduating from college is both exciting and stressful. If you're planning to participate in the Commencement Ceremony this May, make it a little easier and attend one of the graduation fairs. You'll be able to:
• Order your cap and gown.
• Obtain your honors medallion (if applicable).
• Take graduation photos.
• Learn about how you can get your bachelor's degree without leaving Triton's campus.
For more information, contact studentlife@triton.edu.