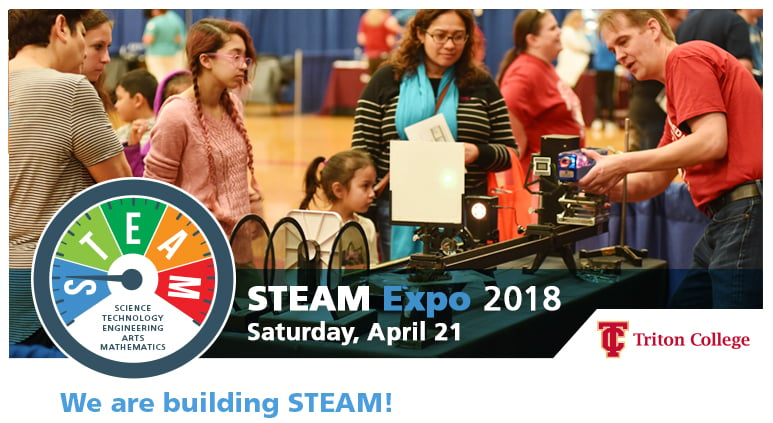 Join us for the Triton College STEAM Expo on:

Saturday, April 21, from 10 a.m. - 2 p.m
in the Collins Gymnasium (R Building) on the east side of campus. Students and families are invited to attend Triton College's STEAM Expo where they'll experience all of the REAL OPPORTUNITIES available to them in the fields of Science, Technology, Engineering, Arts and Mathematics.
This FREE interactive event is open to the community and will feature hands-on activities and demonstrations that will capture students' imagination and inspire them to pursue their goals!
Click HERE for Campus Map.