Khrystyna Levytska
Student Success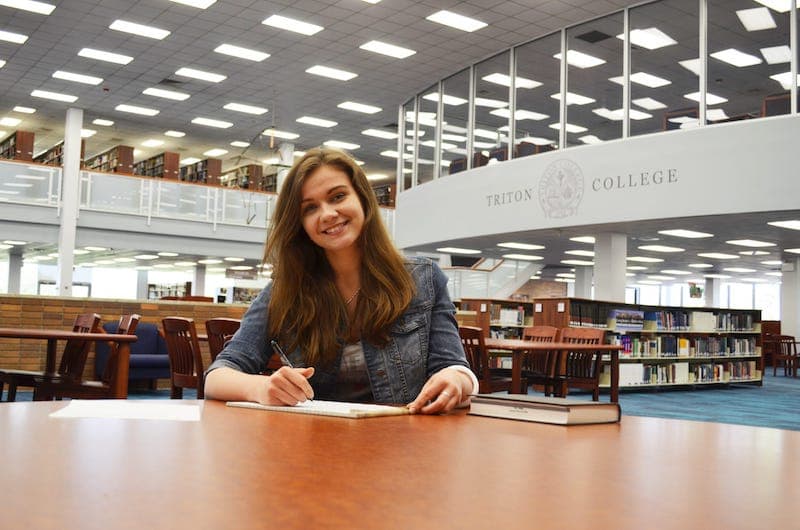 Khrystyna Levytska emigrated from Ukraine to find a better life for herself in America. She dreamed of one day having the opportunity to pursue a college education in the United States as a means to help support her family.
Knowing only a little of the English language and feeling embarrassed about her accent, she found a welcoming environment at Triton College. From the faculty and staff on campus to our students, she received the support and guidance she needed toward completing her education.
Levytska began her educational career at Triton by taking English as a Second Language courses before enrolling full-time in classes and being accepted into Triton's Scholars Program for academically talented in-district students. The Scholars Program exposed her to university transfer opportunities, as well as challenged her with advanced courses, graduating from Triton with a 4.0 GPA.
Just two days before she graduated with her associate degree from Triton, Levytska learned that she had been accepted into Georgetown University in Washington D.C., where she currently attends, pursuing a degree in business administration with the goal to teach others about how to maintain their finances – something she is very passionate about.