Men's Basketball 2018 NJCAA National Champions
Student Success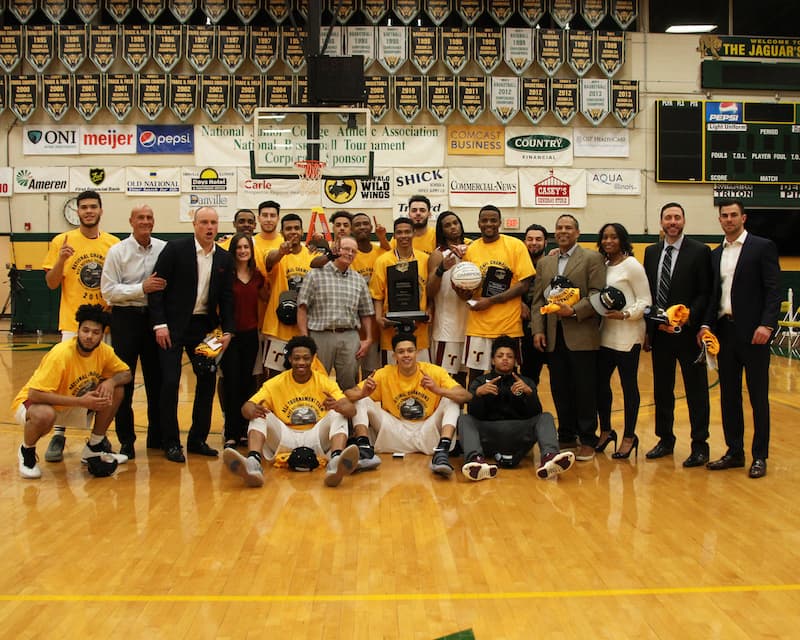 The Trojans men's basketball team won its first-ever national championship in program history in 2018, capping off an incredible season in which they finished with a 33-4 record en route to the title. Their journey included North Central Community College (N4C) Conference and Region IV District 3 championships.
The team won the NJCAA Division II crown in a thrilling 89-85 victory over Pima Community College (AZ) in the championship game in Danville, IL.
Individual honors include sophomore guard Deonta Terrell who was named to the Division II All-American team as well as NJCAA Tournament MVP. Freshman Najee Brown-Henderson and Alondes Williams earned spots on the All-Tournament Team. Head Coach Steve Christiansen, who completed his 14th season at the helm of the program, was named NJCAA Division II Coach of the Year.
Under Christiansen, the program has become one of the most respected in the nation, with the team earning conference titles five years in a row. Before winning it all this season, Christiansen coached the team in the national tournament three times previously, most recently finishing as runners-up in 2016.