Student Academic Success
Triton College courses and campus resources get students on the path to academic success
Triton College is dedicated to empowering students to change their lives. The college is the perfect place to start, continue, or complete your educational goals. Many students chose to complete their general education courses and pre-major prerequisites through an associate degree program then transfer to a four-year institution. Triton transfer students are readily accepted into colleges and universities nationwide.
Geovanni Guerra, pursing a degree in Liberal Arts at Georgetown University, Carla Santacruz, pursing a degree in Chemistry at Elmhurst University, and Isha Shah, pursing a degree in International Business at University of Illinois at Chicago are all stellar examples of Triton College students that successfully transferred to four-year institutions.
The college has modern facilities, quality faculty and staff, exceptional programs and services that give students the knowledge and tools needed to succeed. The Transfer Center is just one of the many resources available to students seeking to reach their educational goals.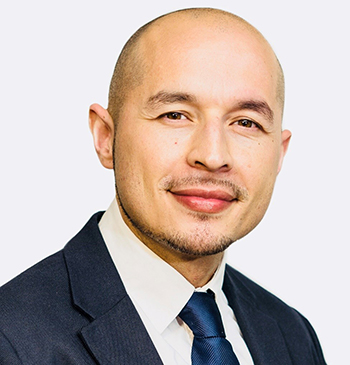 Guerra, a member of Phi Theta Kappa (PTK), earned a PTK scholarship to help defray the costs of attending Georgetown University. He also used the iLaunch lab early in his Triton career to help prepare himself for college-level courses. He used the on-campus fitness center to stay in shape and have fun workout sessions. At Triton, Guerra received the personalized attention he needed to succeed on his educational journey. He said Professor Lee Piscopo specifically challenged him to strive for excellence.
"If someone challenges your best work, do not get offended, rise to their challenge and get the available help to grow at Triton. Someone who takes the time to correct you, cares about your success," Guerra said.
Guerra credits several faculty and staff members as being supportive and helping him navigate community college to be academically prepared and continue his studies at a four-year institution. Daniele Manni, Ph.D., and Eugene Muhammad in the behavioral science department, Joseph Beuchel in the biology department, Roger Affleck in the math department, Shawna Gallagher in the Math Lab, writing lab staff, student tutors, and Nancy Guzman in the Transfer Center, were all instrumental in Guerra's success.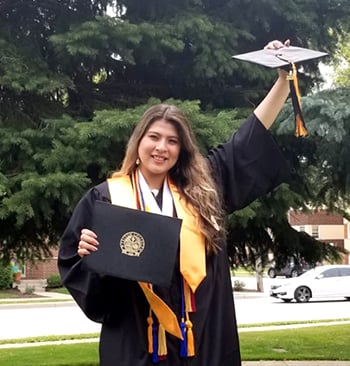 Santacruz, also a PTK member, was a part of the Triton College Scholars Program, she was an active member of the Campus Net Committee and a student-leader involved in the Science and Medical Advance Degrees club. She aspires to be a dermatologist and encourages all students to take advantage of the educational resources and student leadership opportunities at Triton College.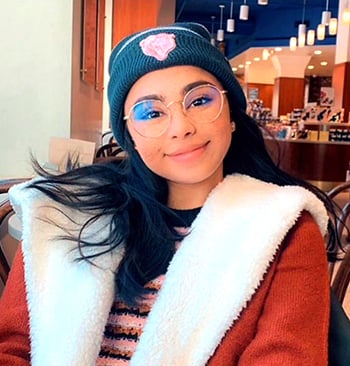 Shah worked full-time while attending Triton full-time taking up to 21 credit hours. As a Trustee Honors Scholar, she received a scholarship to fund her Triton degree. Shah recommends students that want to transfer to use the Transferology online platform to get guidance for a seamless transfer process.
If you're a recent high school graduate or looking to retrain for a new career or are just completing coursework to finish a degree, Triton College has the resources to help you succeed.