Triton College women's basketball player Bethany Baldwin named conference "Player of the Year"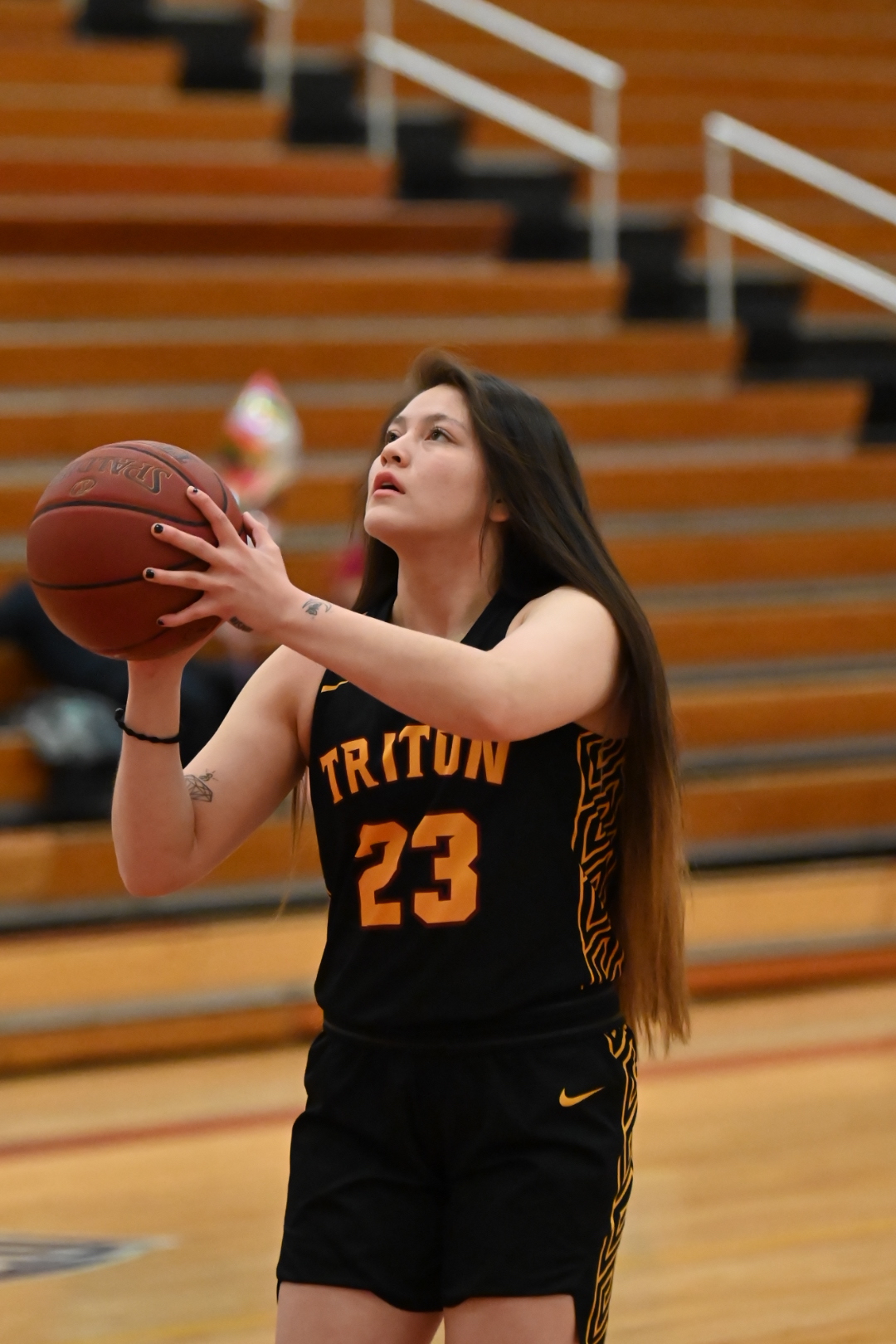 Triton College is proud to have women's basketball player Bethany Baldwin voted as the 2019-2020North Central Community College (N4C) conference Player of the Year. It has been 27 years since a Triton women's basketball player was selected as the top conference contributor.
"It is an unreal feeling. I feel so overwhelmed," Baldwin said. "Coming to Triton was a fresh start and I'm so happy I came here. My team is close, we support each other and always encourage each other to work harder."
Baldwin is from Watersmeet, Mich. and transferred to Triton College in 2019. The sophomore guard is a leader in both the Region IV and the nation in rebounds, assists, steals, field goal percentage and three-point field goal percentage. In scoring, she is among the top 10 players in Region IV and among the top 30 players in the National Junior College Athletic Association (NJCAA) Division II programs. All of which contributed to Baldwin also being named to the All-Region IV Division II Team for District D.
"Bethany is a cohesive player and an all-around talent," said Marques Hatch, Triton College women's basketball head coach. "She's not only a great team player but also a great person."
Baldwin is proud to be Native American, a member of the Forest County Potawatomi tribe. Making the transition to the Chicagoland area was a big change for Baldwin, but the support she has received, especially from family has been key to her success on and off the court.
"Being a role model means so much to me. I want to be an example that you can make it off the reservation," Baldwin said.
As a student-athlete, excelling in her sport and completing her course work has been a delicate balancing act. Baldwin said student athletes have to persevere to succeed.
"You never know what blessings are trying to come into your life, but can't because you fear failure – when you feel like you want to give up just keep pushing," Baldwin said. To hear more about Triton's Bethany Baldwin visit https://youtu.be/NNpkRFEhw3A.