GENIUS Program
The GENIUS (Geo-Engineering Innovations through Undergraduate Scholarship) Program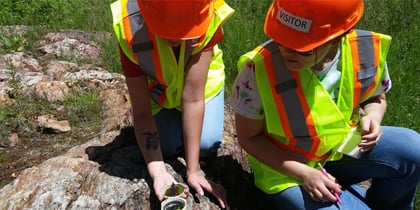 The Geo-Engineering Innovations through Undergraduate Scholarship (GENIUS) program is for current and prospective Triton College students who are interested in majoring in Engineering, Engineering Technology/Mechatronics, Environmental Science, and Geology.


Key activities of the program include:
Summer Enrichment program
Specialized College Success course
Small group mentoring each month with Science, Technology, Engineering, and Mathematics (STEM) faculty
---
Eligibility

:

Candidates must:
Submit a Free Application for Federal Student Aid (FAFSA)
Complete the financial aid process at Triton College
Be Pell Grant eligible
Must have a cumulative GPA of 3.35 or higher*
*Special consideration may be given to students with a GPA in the 2.75-3.35 range based on their potential as demonstrated through other measures such as their Success Navigator score, letter of recommendation, and application essay.
---
Application Process

:

The Triton College Electronic Scholarship Application is accessed through the student portal. If you are not yet a Triton student, you have not been assigned access to the student portal. Once you complete a Triton College application, you may contact webadvisor@triton.edu and request access to the portal in order to complete the scholarship application. In your email, please include your name and date of birth to ensure accurate assignment of username and password. You may then sign in to the Triton College Electronic Scholarship Application using your student portal username and password.

Deadline: December 14, 2018

For more details and how to apply, go to https://triton.academicworks.com/.
---
Contacts

:

For general information and questions about the scholarship contact:
Renee Chambers
Project Coordinator
(708) 456-0300, Ext. 3313
reneechambers@triton.edu

For questions about Geology and Environmental Science contact:
Sheldon Turner, Ph.D.
Environmental Science Faculty
(708) 456-0300, Ext. 3008
sheldonturner@triton.edu

For questions about Engineering or Engineering Technology contact:
Andrea Blaylock
Engineering Technology Faculty
(708) 456-0300, Ext. 3507
andreablaylock@triton.edu