April 15, 2021
SURGE participants excel as student-leaders
B

usiness management student

,

B

ertha Sanchez

,

and

pre-

e

ngineering

student

,

Oumou

Tour

e

,

selected to participate in prestigious leadership programs
Triton College is proud to have students excelling in and out of the classroom. Oumou Toure was accepted to attend the NASA Community College Aerospace Scholars (NCAS) NASA Experience. Bertha Sanchez was accepted into the Aspen Young Leaders Fellowship (AYLF) from the Aspen Institute.
Both Sanchez and Toure are participants in Triton College's Sisterhood of Undergraduates Representing Great Excellence (SURGE). The program provides academic support, one-on-one mentoring and coaching, career exploration and development, community service projects and assistance in transitioning to four-year institutions.
"I was excited to hear that both students were accepted into these amazing programs," said Stephanie Townsend, student success advisor for SURGE. "I am elated that both Bertha and Oumou accepted important roles in these academic programs, and I know they will work hard and be successful," Townsend said.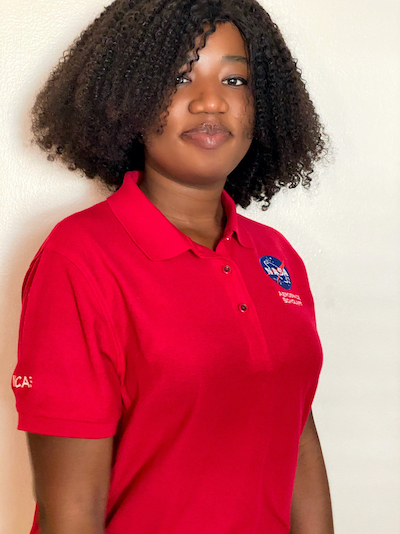 NCAS is an interactive online learning opportunity highlighted by a three-day experience at NASA. Students are encouraged to study mathematics, science, engineering and computer science by interacting with engineers at different NASA centers. The NCAS program gives community college STEM students an authentic NASA experience, and encourages them to finish a two-year degree or transfer to a four-year university to pursue a NASA-related field or career.
Toure has been accepted to Illinois Institute of Technology, Southern Illinois University - Carbondale, and Northern Illinois University. She aspires to be an electrical engineer to build a solar business to facilitate access to electricity and drinking water in Mali, West Africa.
"

Being selected to participate in

NCAS

was simply amazing!

I

t

really motivated me to reach my goal and be an engineer

," said

Toure

.

"My chemistry teacher, Rudy

Gostowski

,

brought this opportunity to my attention and he helped me apply and prepare for it."
The Aspen Young Leaders Fellowship (AYLF) identifies talented students to engage in values-based leadership. AYLF nurtures diverse youth committed to addressing the most compelling social, political and scientific issues facing their communities. The fellowship is designed to connect talented students to opportunity, develop passions into purpose and transform vision into action.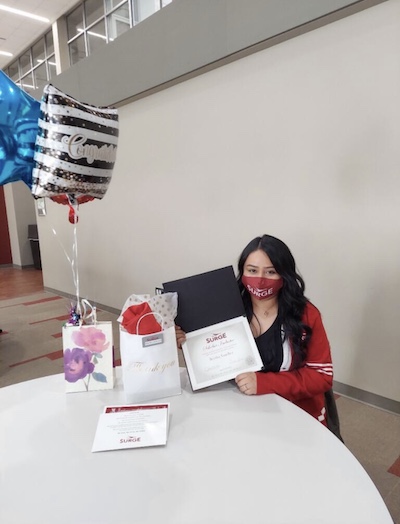 Sanchez plans to apply to Dominican University and the University of Illinois at Chicago. She is one of 30 fellows selected for a yearlong leadership training program with additional support towards degree completion.
SURGE participants are encouraged to take advantage of every opportunity presented to them. Townsend and Julia Willis, director of Student Support Initiatives at Triton College, are elated that both students' hard work, perseverance and initiative resulted in being selected for important roles in national academic programs.
"We discuss real

-

world problems such as homophobia, sexism, socialism, etc. We brainstorm ideas to help bring awareness to these things and in the summer, we will be implementing a community project,"

said Sanchez, a

first

-year student studying

business management

at Triton.