May 20, 2021
Nursing Program Recognizes the Class of 2021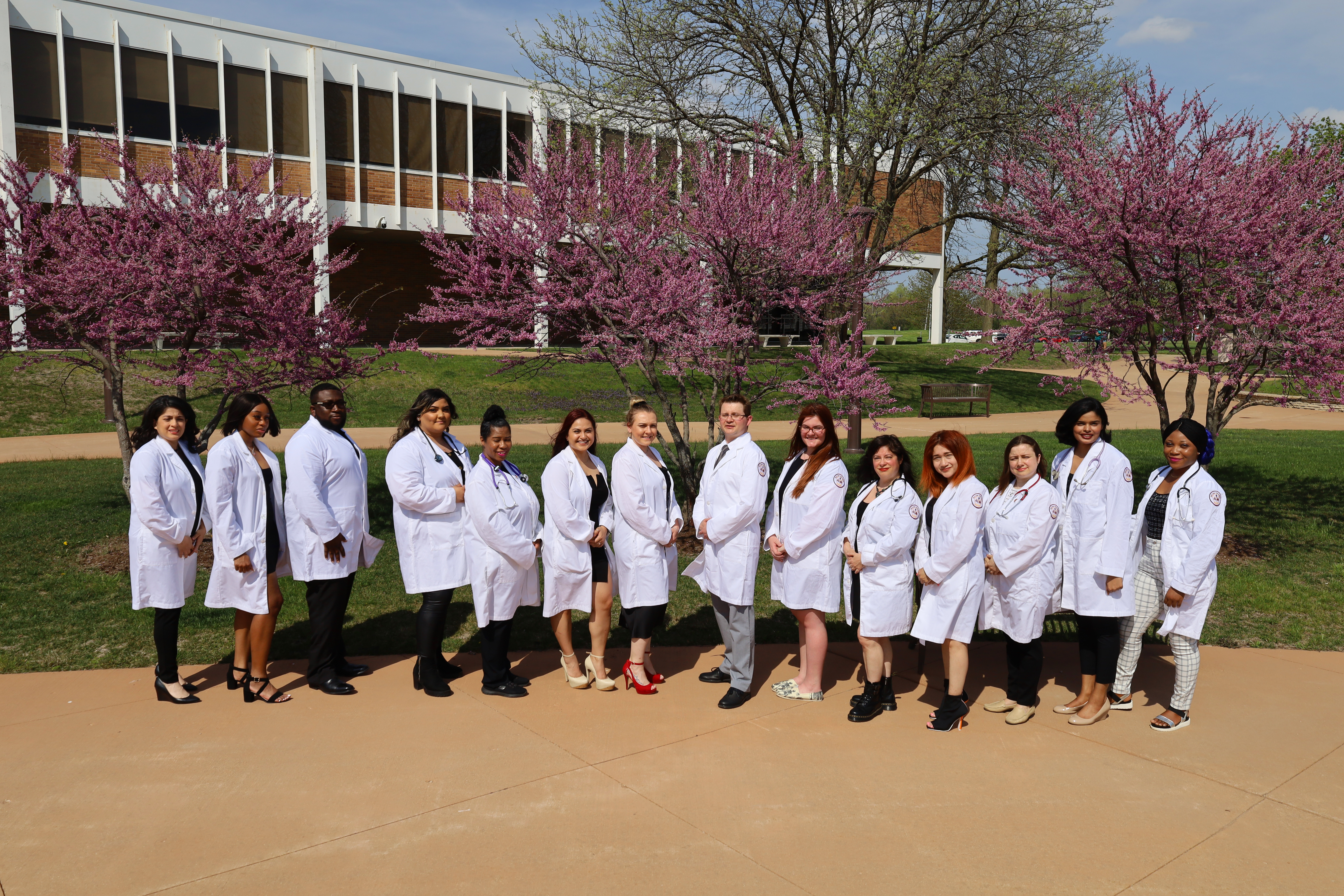 Triton College is proud to announce 25 students earned associate degrees from the School of Health Careers and Public Service Program's Nursing Program. The graduates participated in a special candlelight pinning ceremony on Thursday, May 13.
"I would like to congratulate all the students who persevered during these most challenging times of COVID-19," said Geri Brewer, Nursing Program faculty member and chairperson. "Learning remotely is not an easy task, especially for the nursing students with children learning remotely as well."
When the campus was forced to close due to the pandemic, students and professors had to adjust to a virtual learning environment.
"We just kept going, persevering. I think the professors had it just as bad as we did, they were used to teaching in person and suddenly, they had to adjust and try to deliver material and find the most effective way to mock a clinical," said Shereen Mencke, a Nursing Program graduate.
"We went from learning in a classroom to sitting in front of a computer for hours trying to slog through gargantuan PowerPoints on our own while dealing with our families who were going stir crazy with us. I'm not even sure how I got through it," Mencke said.
Graduates of the program have all taken the HESI exams which prepare students to take the National Council Licensure Examination, or NCLEX-RN Exam. After the pinning ceremony, graduates can then take the NCLEX-RN Exam and upon successful completion are qualified to practice as entry-level nurses.
Mencke plans to take the NCLEX-RN Exam during the summer and continue her education journey by enrolling in a RN to BSN program. The program allows nurses with an associate degree to continue their studies to earn a bachelor's degree in 18 to 24 months. Since a RN license permits nurses to practice, some students work while in the bachelor's degree program.
"I was so proud to see some of these students join the task force with the Oak Park Health Department, as they administered COVID-19 vaccinations. This allowed them to gain some hands-on experience while being a part of the solution," Brewer said.
The Triton College May 2021 Nursing Program graduating class included Karyn Brosnan, Irving Candelaria, Ingrid Candia, Juliana Ernest, Maribel Gonzalez, Shahina Halani, Victor Jimenez, Camille Johnson, Madelyn Lealiou, I'yonna McKissick, Shereen Mencke, Austin Murray, Dariusz Opilowski, Javier Orozco, Iryna Paradyuk, Daisy Pazos, Suliyat Rasaq, Janet Reynoso, Katarzyna Rog, Ericka Taranto, Claudia Torres, Alondra Villalobos, Allison Witkowski, Monica Worthum, and Izabela Zurek.