Academic Affairs
The division of Academic Affairs strives to ensure programs and services offered by Triton College are in line with the needs of students, community members and employers. Among our goals are to provide support to faculty and foster partnerships with high schools and other organizations within the Triton College district to increase college readiness and positive student outcomes.
---
Vice President of Academic Affairs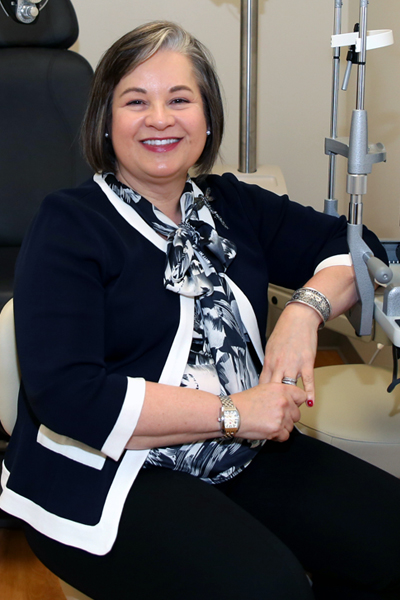 Debra Baker was appointed vice president of Academic Affairs at Triton College in July 2016. An educator for more than three decades, she has a passion for helping students reach their academic and personal goals, and is committed to fostering an environment to support teaching and learning at the college. Baker will lead efforts to ensure the success of Triton College students and faculty members, guiding the institution's mission of creating a lifelong learning environment for our diverse community.
Prior to her current role, Baker served as a faculty member and coordinator of Triton's Ophthalmic Technician Program since 1986. The program, which is the only one accredited in the state of Illinois, flourished under Baker's leadership, helping hundreds of students launch successful careers in the ophthalmology field. Baker was highly respected among her peers during her time as a faculty member. From 2008-2014, she held leadership positions in the Triton College Faculty Association, including serving as the group's president from 2008-2011. Baker received the 2008 Triton College Faculty Member of the Year award.
Baker is a fellow member of the Association of Technical Personnel in Ophthalmology, and served as the ATPO president in 1999. She also served on the Commission on Accreditation for Ophthalmic Medical Programs Board of Directors from 2009-2016, serving as president from 2010-2012.
A native of Clinton, NY, Baker holds a Master of Arts degree in Education from Concordia University. She resides in Carol Stream with her husband John.
---
Educational Partnerships

Triton has had long-standing relationships with area schools with the first School/College Partnership (SCP) model beginning with our public high schools in 1983 and the formation of the Private High School Partnership in 1996. In order to build relationships with our community, students, and schools earlier in the educational continuum, the K-8 Partnership was developed in 2008. In January 2013, Triton College along with several of the K-12 district leaders began conversations in order to explore a new model that would assist in better aligning the structure and help the transition of students through the educational continuum through enhanced collaboration.
SCHOOL/COLLEGE ALLIANCE - PURPOSE STATEMENT
The School/College Alliance is a collaborative network of educational leaders from across District 504 with a focus on assisting all students throughout the education continuum. Working from the perspective of an aligned curriculum continuous throughout grades K-14, the Alliance strives to ensure that resources and services are being maximized to support student retention, transition, completion and success. Due to the shared responsibility among educators, elementary through college, in seamlessly advancing college readiness students, all levels of education will work together to collectively address education issues through shared data, resources, and projects, thereby, supporting a variety of educational and career pathways for our students.
---
Advisory Council
The Advisory Council for the School\College Alliance will be the governing board of the partnership, composed of district leadership from Triton, superintendents from the district K-8 and Public High Schools, executive leadership from Private High Schools, and executives from Des Plaines Valley Region and West 40. The role of the council is to provide leadership that will assist in the implementation of strategies and initiatives that will propel the mission of the School/College Alliance for student success.
ADVISORY COUNCIL - MEETING DATES
No meetings scheduled at this time