Academic Affairs
The division of Academic Affairs strives to ensure programs and services offered by Triton College are in line with the needs of students, community members and employers. Among our goals are to provide support to faculty and foster partnerships with high schools and other organizations within the Triton College district to increase college readiness and positive student outcomes.
---
Vice President of Academic Affairs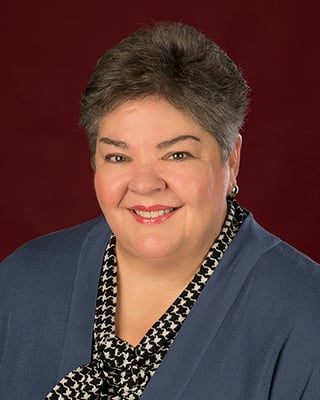 Dr. Susan M. Campos was appointed as the Vice President of Academic Affairs at Triton College in June 2019. She brings an unmatched passion for supporting students in pursuit of their academic goals and working with faculty and staff to develop and implement curricula that meet the needs of our community members and area employers.
Dr. Campos comes to this role with nearly a four-decade career as a health career educator. From 2004-2018, she served as the director of Triton's Nuclear Medicine Technology Program, coordinating all aspects of the program including assessment and maintenance of accreditation standards.
In 2017, she became Dean of Health Careers and Public Service Programs at Triton, a role in which she supported the mission and vision of the college by establishing and maintaining partnerships between the college and local health care organizations, as well as with surrounding colleges and universities. She was also responsible for the professional development of faculty and staff and student success initiatives. From 2011-2017, she also served as Triton's College Curriculum Committee Chair, leading the effort of evaluating curricula and credit course offerings to ensure alignment with the core values of Triton College.
Dr. Campos received a Master of Education degree in Instructional Leadership from the University of Illinois; and a Ph.D. in Education with a specialization in Post-Secondary Adult Education from Capella University. She is a Certified Nuclear Medical Technologist (CNMT).
Dr. Campos is a native of Westchester, IL. She resides in Burr Ridge with her husband Humberto.