Business Services
Business Services, under the direction of the Vice President of Business Services, is responsible for providing support services to the college institution as a whole, including all academic areas. These support services include: Financial services (Accounting, Budgeting, Finance, Purchasing); maintenance of facilities (Operations and Maintenance, Physical Plant, Construction); campus security (Police Department, Safety Department); auxiliary enterprises (Cernan Center); Human Resources; Equal Opportunity; Information Systems; external enterprises (Bookstore, Food Service); Foundation liaison; and contract management.
Business Services utilizes procedures that are established by state and federal law, Government Accounting Standards Board (GASB), Board of Trustees policy, and sound financial principles (GAAP). Through strategic financial planning and budgeting, an organized framework for institutional maintenance and change is created and followed.
Maintenance of facilities includes routine, preventive and adaptive maintenance; capital planning; capital expenditures; construction management; and control, security and risk management. Additionally, this Division assists in maintaining sound Affirmative Action and Equal Opportunity resources.
Triton College Annual Comprehensive Financial Report: FY 2022
Triton College Fiscal Year 2022 Single Audit
---
Vice President of Business Services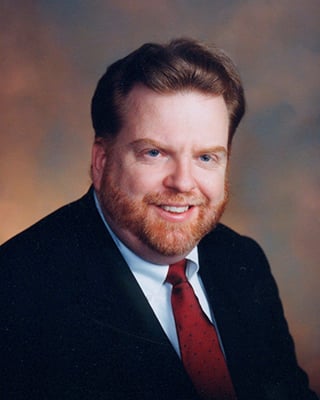 Vice President of Business Services Sean O'Brien Sullivan joined Triton College over 20 years ago when he began teaching as an adjunct faculty in the Criminal Justice Administration Program at the college. Since arriving on the River Grove campus, Sullivan held several other positions.
In 1995, Sullivan was appointed by the board of trustees as an administrator in the Affirmative Action, Equal Opportunity Office, a position he held until 1997. That year, Sullivan began serving the college as interim executive director of Marketing and later as associate vice president of Business Services. Currently, he is the vice president of Business Services, a position he has held since 1998.
Prior to working at Triton full-time, Sullivan worked at Governor's State University, the Montessori Society of Park Ridge, as well as for the Cook County State's Attorney's Office's Special Narcotics Unit.
Sullivan holds a license to practice law in the state of Illinois. He received his juris doctorate degree from IIT/Chicago-Kent College of Law and a Bachelor of Science degree in political science from Illinois State University.
A recipient of numerous awards and honors, Sullivan is active in his community. He serves in the Park Ridge Junior Chamber of Commerce, the Benevolent and Protective Order of Elks and the Maine Township Regular Republican Organization. He has held a membership in the National Association for the Advancement of Colored People, the Chicago Urban League, the International Organizations Association, the Phi Alpha Delta International Law Fraternity, Alpha Phi Omega National Service Fraternity, the American Association of Women in Community Colleges, as well as many others. In addition to his work at Triton College, Sullivan served as an elected board member for Maine Township High School District #207 from 2007 to 2019.