Faculty Achievements
The Center for Teaching Excellence recognizes and celebrates Triton College's Faculty Achievements, including their creative works, scholarly publications and professional awards, both at this web site and its newsletter.
Full-time and part-time faculty who have presented at a conference or seminar, produced a creative work in any media, published an article, book or web site, or are award recipients are encouraged to share their achievements at cte@triton.edu.
---
Faculty Authors
David Anderson
Heather E. Ash
Arnie Bernstein
Christina S. Brophy
Robert Connor
Dave Coulter
Joe Dusek
Adrian Ayres Fisher
Eckhard Gerdes
Michael M. Kazanjian
Paul Martinez-Pompa
Seth McClellan
Victor McCullum
Bill Nedrow
Robert S. Tapia
---
Faculty of the Year Honorees
Each year, the Professional Development Committee (PDC) calls for full- and part-time faculty of the year nominations. Nominees are invited to submit packets that conform to the Illinois Community College Trustees Association (ICCTA) Outstanding Faculty Member Award guidelines. PDC sub-committees then evaluate those packets and forward the winning names to the Vice President of Academic and Student Affairs. The sub-committees also forward the names of one full- and one part-time faculty to the ICCTA as nominees for their Outstanding Faculty Member Award. All honorees are recognized both by the Board of Trustees and at the Faculty Recognition Open House, which is typically held in April.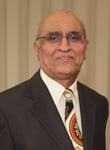 Faculty Lifetime Achievement Honoree
Preet-pal Saluja
Science
2021 Full-Time Faculty of the Year
Honoree
Justyna Koc
Business
2021 Adjunct Faculty of the Year Honoree
Dr. Kelley McFarland
Biology
2020 Full-Time Faculty of the Year
Honoree
Leslie Wester
Counseling
2020 Adjunct Faculty of the Year Honoree
Patrick Kane
Computer Science
2019 Full-Time Faculty of the Year
Honoree
Dr. Sheldon Turner
Science
2019 Adjunct Faculty of the Year Honoree
Catherine Sanders
Criminal Justice
2018 Full-Time Faculty of the Year Honoree
Dr. Daniele Manni
Social Science
2018 Full-Time Faculty of the Year Honoree
Joseph Klein
English
2018 Adjunct Faculty of the Year Honoree
Gretchen Reyes
Business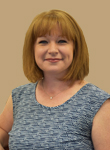 2017 Full-Time Faculty of the Year Honoree
Beth Cliffel
Biology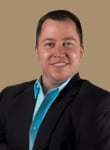 2017 Adjunct Faculty of the Year Honoree
David Hoppe
Emergency Medical Technology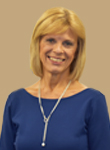 2017 Adjunct Faculty of the Year Honoree
Catherine Sanders
Business