Health and Sciences Facility
Cutting-Edge Facilities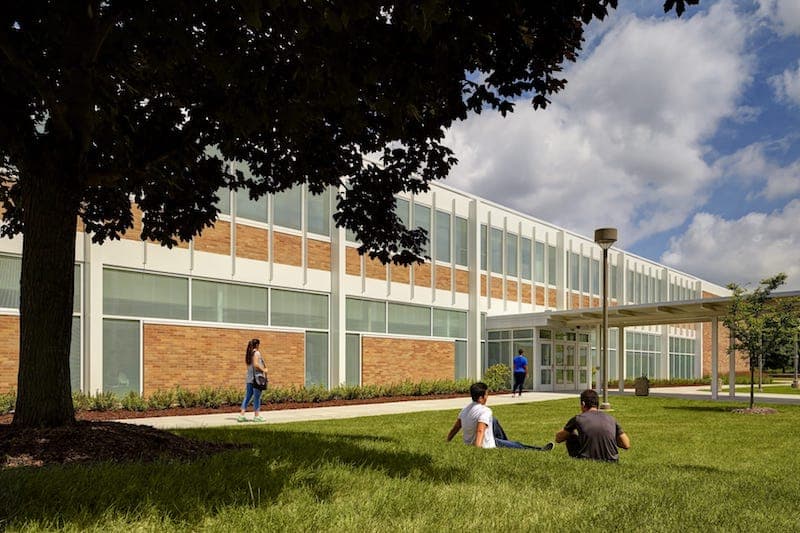 The U.S. Green Building Council's (USGBC) awarded Triton the Leadership in Energy and Environmental Design (LEED) Silver Certification for the newly renovated Health and Sciences Building (H Building). LEED is an internationally recognized green building certification program that honors best-in-class building practices and strategies.
Triton's revamped Health and Sciences Building opened in fall 2015, featuring cutting-edge equipment and tools that are helping to prepare a new generation of students to succeed in a variety of health care careers. Students enrolled in programs including nursing, surgical technology, diagnostic medical sonography, ophthalmology and more are learning their craft in the comfortable, state-of-the art facility.
The facility features a surgical technology and dissection lab, a relaxed seating area and collaborative learning spaces. It is also equipped with tools and equipment used by today's professionals in the health industry and sciences fields, giving students experience with the type of equipment they'll work with once they enter the workforce.
The facility was designed by FGM Architects, who worked closely with the college throughout the renovation. FGM Principal David Yandel and Senior Associate Carol Stolt joined Triton officials as they received the LEED Silver Award.