Alumni Association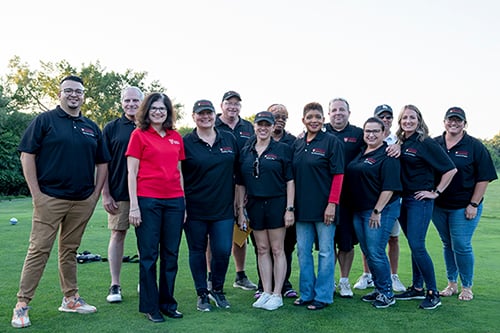 The Triton College Alumni Association is dedicated to fostering and encouraging lifelong connections between alumni and Triton College through programs and initiatives that serve alumni and engage them in the future success of Triton College. The Alumni Association Council conducts the business of the Alumni Association and supports any and all initiatives set forth by Alumni Relations.
Executive Committee Officers
Chief Andrew Hock
Jim Renella
William Justiz
Dr. Kennedi Dixon
Current Alumni Association Council Members
Lawanda Agnew
Lou Badame
Baylee Cabrera
Kristy Flynn
Kimberly LaChona
Lauren La Puma-Gruber
Katie Muellner
Ardelia Neal
Gina M. Pesko
John Saccomanno
Carmia A. Stanovich
Michelle Thibodeau
Dr. Tammara Trice
Chef Manny Uribe
Alesha R. (Young) Whisenton
Gina Zivojnovic
Alumni Association Council Nomination
To nominate yourself or an individual for appointment to the Alumni Association Council, complete the Alumni Association Council Nomination form. All nominations will be reviewed by a Selection Committee before appointments are made. All nominees must meet the following criteria and be able to meet expectations of a Council member to be considered for appointment.
Alumni Association Council Membership Criteria and Expectations:
Nominee must be an active member of the Alumni Association
Nominee must hold a degree or certificate from Triton College
Nominee shall serve for a term of three years and may be elected for successive terms
Council member must attend at least 50% of Council meetings and Council subcommittee meetings (to be held quarterly) and are expected to attend annual Alumni Association events when available
Council member must participate as a member of 1 Alumni Association subcommittee annually
Council member must abide by the expectations outlined in the Roles and Responsibilities of the Alumni Association Council
Alumni Association Council Nomination
Alumni Association Scholarships
The Triton College Alumni Association is committed to supporting student success. To assist students and alumni in the pursuit of academic goals, the Alumni Association is offering two scholarship opportunities for students and alumni.