Early Childhood Education
Students Learn Through Teaching with Triton's Early Childhood Education Program
As one of the institution's longest running programs, Triton has been preparing students to provide nurturing care and quality education to young children for decades. Future as well as current Early Childhood Educators receive expert instruction from Triton faculty members, all of whom have extensive experience working in the field. Courses focusing on child development, health and safety, creating developmentally appropriate activities, and working with children with special needs are included in the curriculum, along with many others.
Book an appointment for any program inquiries, classroom support, course outline, or general questions about the Early Childhood Education Program at Triton College. Appointment types are Virtual, In-Person, or General.
Education Department Appointments
From the time that students begin their coursework in Early Childhood Education they start gaining experience within the field. The Triton Child Development Center and Lab School serves as the perfect environment for students to conduct observations and complete hands-on teaching experiences in a high-quality program which is NAEYC Accredited and has been awarded the Gold Circle of Quality by ExceleRate Illinois.
Students can select from a number of programs which are all entitled through Gateways to Opportunity. Program certificates and degrees are stackable which allow students to work on their credentialing at their own pace. Programs include credentialing in Early Childhood Education, Infant and Toddler Care, and Early Childhood Program Administration.
For students wishing to continue their education, Triton has many transfer agreements in place with nearby four-year colleges and universities. This allows students to seamlessly transfer credits to earn a bachelor's degree and state licensure.
Triton even provides high school students an opportunity to get a head start on their path to becoming Early Childhood Educators. Dual Credit courses are offered at Leyden high schools, Proviso high schools, and Oak Park River Forest High School.
Scholarships are available!
There are scholarships available for students pursuing certificates and degrees in Early Childhood Education. Click HERE to learn more.
Are you currently teaching in the Early Childhood Field? Scholarships are available to help cover your tuition! Click HERE to learn more.
New ECE Cohort Program Launching this Fall 2023! Click HERE to learn more.
Need more information about ECACE Scholarship, Click HERE to learn more. Click HERE for Spanish version.
Degrees
Certificates
Courses
---
Job Outlook
Preschool Teacher, Projected Job Growth:
10 percent growth by 2026, faster than average for all occupations.
Childcare Center Director, Projected Job Growth:
11 percent growth by 2026, faster than average for all occupations.
Source: Bureau of Labor Statistics
---
Contact Information
FULL-TIME FACULTY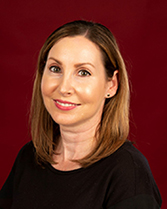 Ally Miller
allymiller@triton.edu



Hunter Stuckemeyer
hunterstuckemeyer@triton.edu/
ADJUNCT FACULTY

Dr. Angel S. Brooks
ECE Adjunct Faculty

Jo Lynn McCray
jomccray@triton.edu

Olga Miklasz
olgamiklasz@triton.edu

Gail Shelton
gailshelton@triton.edu

Dr. Kennedi Strickland Dixon
Education Adjunct Faculty

Mary Williams
marywilliams2@triton.edu
SUPPORT STAFF

Terri McConville
Education Faculty
terrimcconville@triton.edu