Cosmic Light Shows
Approximate Length:
40-50 minutes
Best of Pink Floyd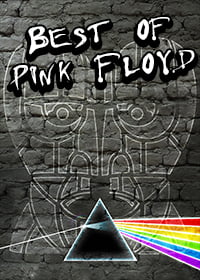 Age Level: All Ages
This show features selections from Pink Floyd's legendary rock history.
PLAYLIST
Welcome to the Machine
Money
Learning to Fly
Speak to Me / Breathe
One Slip
Comfortably Numb
Keep Talking
Run Like Hell
---
Best of the Beatles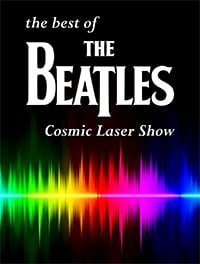 Age Level: All Ages
Celebrate the timeless tunes of the Fab Four in this anthology featuring 17 favorites ranging from Octopus's Garden to Lucy in the Sky, from Yesterday to The End and everything in between...
PLAYLIST
Rock and Roll Music
Twist and Shout
I Wanna Hold Your Hand
Help!
Yesterday
Tomorrow Never Knows
Sgt. Pepper's Lonely Hearts Club Band (Reprise)
Lucy in the Sky with Diamonds
When I'm 64
I am the Walrus
Strawberry Fields Forever
Ob-La-Di, Ob-La-Da
All Together Now
Octopus's Garden
Get Back
The End
Her Majesty
---
Dark Side of the Moon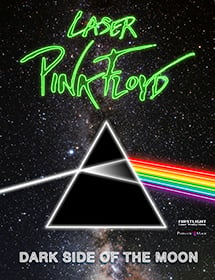 Age Level: All Ages
Audiences of all ages are invited to sit back … relax … and enjoy this timeless classic accompanied by brilliant lasers, digital effects and thousands of stars!

For more than fifty years (since 1973), Pink Floyd's Dark Side of the Moon continues to be the quintessential soundtrack for a planetarium light show.

Take a voyage to the dark side of the moon within the unique environment of the planetarium.
PLAYLIST
Speak to Me
Breathe (In The Air)
On The Run
Time
The Great Gig in the Sky
Money
Us and Them
Any Colour You Like
Brain Damage
Eclipse
---
Holiday Lights with Mannheim Steamroller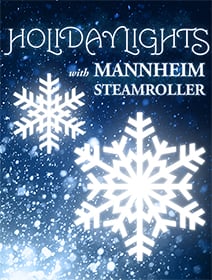 Age Level: All Ages
Get in the holiday spirit with a selection of seasonal tunes from the music of Chip Davis & Mannheim Steamroller accompanied by thousands of stars and images created with brilliant laser light.
PLAYLIST
Hark! The Herald Trumpets Sing
Hark! The Herald Angels Sing
O Come All Ye Faithful
Carol of the Bells
God Rest Ye, Merry Gentlemen (Live)
Rudolph the Red Nosed Reindeer
Christmas Lullaby
Joy to the World
Bring A Torch, Jeannette, Isabella
Good King Wenceslas
Deck the Halls
Silent Night
---
Jimi Hendrix Laser Experience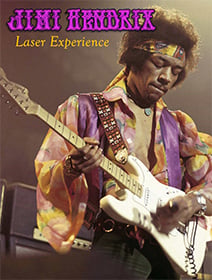 Show Type: Cosmic Light Show
Age Level: All Ages
Sit back to experience lasers, stars, and digital effects performing to some of the best music from the legendary rock guitarist of the '60s: the one and only Jimi Hendrix.
PLAYLIST
Prologue/Fire (Live)
Hey Joe
Crosstown Traffic
Foxey Lady
Catfish Blues
All Along the Watchtower
Voodoo Child (Slight Return)
Are You Experienced?
Purple Haze
Johnny B. Goode (Live)
---
Laser Aerosmith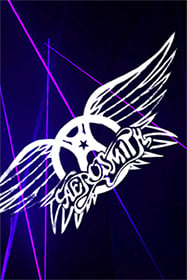 Show Type: Cosmic Light Show
Age Level: All Ages
Screaming guitars, long hair and Steven Tyler's voice. Walk This Way to find Sweet Emotion.
PLAYLIST
Walk This Way
Deuces Are Wild
The Other Side
Dude Looks Like a Lady
Falling In Love (Is Hard On the Knees)
Dream On
Livin' On the Edge
Sweet Emotion
Back In the Saddle
---
Laser B52s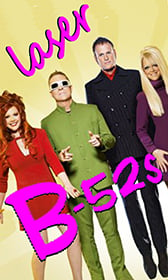 Show Type: Cosmic Light Show
Age Level: All Ages
A new year means time for New Wave featuring the iconic music of the B-52s.
Get ready to roam in search of Planet Claire, Rock Lobster and the Love Shack.

Bee hive hairdos and dancing optional.
PLAYLIST
Roam
52 Girls
Channel Z
Rock Lobster
Dead Beat Club
Planet Claire
Cosmic Thing
Love Shack

---
Laser David Bowie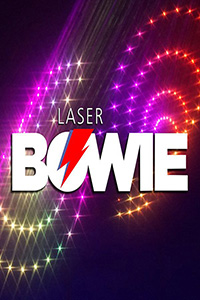 Show Type: Cosmic Light Show
Age Level: All Ages
Laser Bowie celebrates the musical legacy of the enigmatic chameleon of music David Bowie.

Enjoy the glam and spectacle of lasers, thousands of stars and digital effects dancing along with the music of one of the most influential artists in music.
PLAYLIST
Oh! You Pretty Thing
Let's Dance
Fame
Rebel Rebel
Starman
Modern Love
Under Pressure
Space Oddity
Changes
Ziggy Stardust
Life On Mars
---
Laser Gaga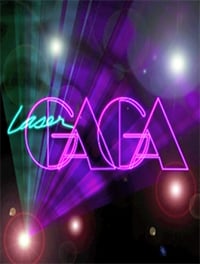 Age Level: All Ages
Go gaga for Lady Gaga as brilliant laser light and visual effects perform to some of her hottest hits: from Bad Romance to Born This Way and from Paparazzi to Poker Face.
PLAYLIST
Bad Romance
Beautiful, Dirty, Rich
Paparazzi
Boys Boys Boys
Eh, Eh (Nothing Else I Can Say)
Telephone
Born This Way
Starstruck
The Fame
Poker Face
Alejandro
Just Dance
---
Laser Van Halen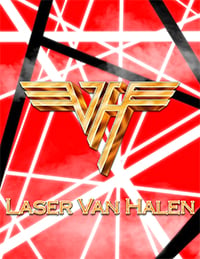 Age Level: All Ages
Van Halen is set to Jump into action at the Cernan Center, bringing the heat with Hot for Teacher and a musical Eruption in this Cosmic Light Show.

Rock out to twelve of Van Halen's biggest hits accompanied by stars, lasers and effects that are as flashy as Eddie Van Halen's guitar.
PLAYLIST
1984
Jump
Ain't Talking 'Bout Love
Hot for Teacher
Can't Stop Loving You
Eruption
Ice Cream Man
Right Now
Runnin' with the Devil
Dreams
Panama
Happy Trails
---
Laser Led Zeppelin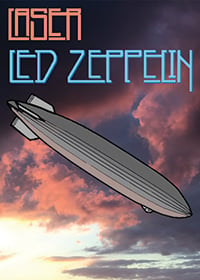 Age Level: All Ages
Legendary hits from Led Zeppelin are accompanied by laser graphics and fulldome visual effects.
And yes... the show does include Stairway to Heaven.
PLAYLIST
Immigrant Song
Kashmir
Battle of Evermore
Black Dog
Stairway to Heaven
What Is and What Should Never Be
When the Levee Breaks
Rock and Roll
---
Laser Michael Jackson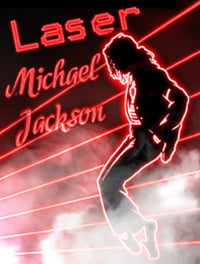 Age Level: All Ages
You don't have to be able to moonwalk to enjoy this Cosmic Concert featuring a variety of Michael Jackson's musical masterpieces set to moving laser light.
Practice your ABCs, brave the Thriller and admire the Man in the Mirror in this tribute to the legendary performer.
PLAYLIST
Don't Stop 'Til You Get Enough
The Way You Make Me Feel
ABC
Black or White
Human Nature
Thriller
Man in The Mirror
Dirty Diana
P.Y.T. (Pretty Young Thing)
Billie Jean
Bad
---
Laser Motown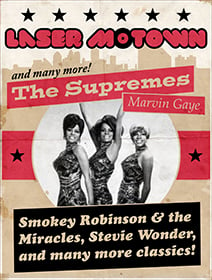 Age Level: All Ages
Enjoy for yourself or introduce the next generation to classics by Diana Ross & The Supremes, Marvin Gaye, The Four Tops, Smokey Robinson & The Miracles, The Temptations, The Commodores and Stevie Wonder.
PLAYLIST
Reflections - Diana Ross & The Supremes
Heard It Through the Grapevine - Marvin Gaye
I Can't Help Myself - The Four Tops
Where did our Love Go? - Diana Ross & The Supremes
You Really got a Hold on Me - Smokey Robinson & The Miracles
Shotgun - Junior Walker & The All-Stars
Papa was a Rolling Stone - The Temptations
Take Me to the River - Al Green
Superstition - Stevie Wonder
Brick House - The Commodores
Psychedelic Shack - The Temptations
ABC - The Jackson 5
---
Laser Prince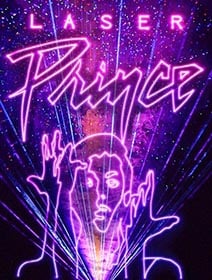 Age Level: All Ages
Prince, the enigmatic flamboyant musical virtuoso from Minneapolis reshaped the music scene.
His imaginative music blends funk, rock, R&B, new wave, soul, and pop.
Laser Prince celebrates his musical legacy with an amazing soundtrack, beautiful laser choreography and, of course, a lot of purple.
PLAYLIST
Let's Go Crazy
1999
Little Red Corvette
I Wanna Be Your Lover
Kiss
Take Me With You
U Got The Look
Raspberry Beret
I Would Die 4 U
When Doves Cry
Purple Rain

---
Laser Queen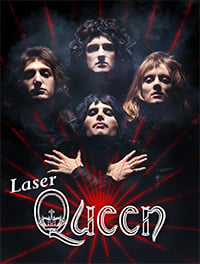 Age Level: All Ages
We Will Rock You, your family and friends with classic rock favorites that will have you lip syncing and playing air guitar throughout the show – and on the way home.
PLAYLIST
We Will Rock You
Bicycle Race
Another One Bites the Dust
Best Friend
Flash
Crazy Little Thing Called Love
Somebody to Love
I Want it All
Stone Cold Crazy
Princes of the Universe
Killer Queen
Bohemian Rhapsody
We are the Champions
---
Laser Stranger Things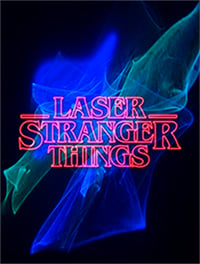 Age Level: All Ages
Fans can't get enough of the retro vibe of the hit series Stranger Things. Take a trip to the upside-down in the safety of the dome. Experience the '80s tunes and soundscapes from the show reinterpreted in vibrant laser light.
PLAYLIST
Intro - Kyle Dixon and Michael Stein (OST)
Girls on Film - Duran Duran
Kids - Kyle Dixon and Michael Stein (OST)
Never Surrender - Corey Hart
ROCK in the USA - John Mellencamp
Twist of Fate - Olivia Newton-John
Baba O' Riley - The Who (ConfidentialMX Remix)
Escape - Kyle Dixon and Michael Stein (OST)
Wake Me Up Before You Go Go - Wham!
Heroes - Peter Gabriel
Soldiers - Kyle Dixon and Michael Stein (OST)
Material Girl - Madonna
Can't Fight This Feeling - REO Speedwagon
Scoops Troops - Kyle Dixon and Michael Stein (OST)
Hazy Shade of Winter - The Bangles
Stranger Things Theme (Extended) - Kyle Dixon and Michael Stein (OST)
---
Laser Taylor Swift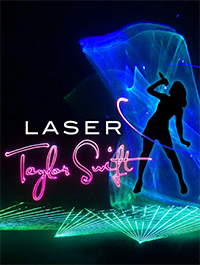 Age Level: All Ages
Are you ready for it? We had a blank space in our schedule and, long story short, knew all too well just which artist to fill it with. As time slips away and a cruel summer comes to an end we're enchanted to present Laser Taylor Swift. It's been a long time coming, but these nights feel like the perfect nights to dress up like it's the Eras Tour all over again. Make the friendship bracelets, bust out your best dress and get ready to experience your favorite songs in a whole new way. We'll be dancing like we're made of starlight, so come out and make the Cernan Center shimmer.

Taylor Swift is one of the biggest pop stars on the planet. With over 200 million records sold, a shelf full of Grammys and an army of fans, Taylor Swift is an inspiration for generations. Laser Taylor Swift takes her biggest hits and brings them to life in dazzling laser light. If you can't score tickets to her concert, Laser Taylor Swift is the next best thing.

NOTE: Tickets can ONLY be purchased in our gift shop the day of the show: beginning at 1:30 p.m. for an afternoon matinee and 6:30 p.m. for an evening show. There are no advance ticket sales.
PLAYLIST
You Need To Calm Down
22
Anti-Hero
Love Story
Exile
Look What You Made Me Do
Willow
Lavender Haze
...Ready For It?
Blank Space
You Belong With Me
We Are Never Ever Getting Back Together
Shake It Off
---
Laser Tom Petty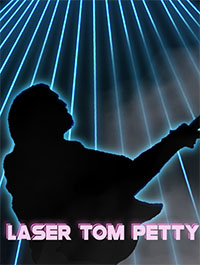 Age Level: All Ages
Kick back as lasers and other digital effects perform to the classic guitar themes and lyric anthems of Tom Petty.
Spanning 40 years, Tom Petty's music is most often referred to as rock and roll though it could also be characterized as both southern rock and heartland rock.
Dare we suggest you will be Free Falling like a Refugee heading to the Zombie Zoo?
PLAYLIST
Free Fallin'
Refugee
Runnin' Down a Dream
Alright for Now
Don't Come Around Here No More
I Should Have Known It
I Won't Back Down
Takin' My Time
Yer So Bad
Learning to Fly
No Reason to Cry
Zombie Zoo
---
Little Fright Music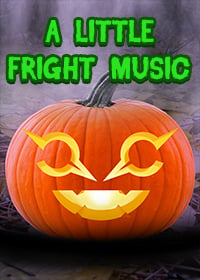 Age Level: All Ages
Brilliant laser light performs to the spooky and silly music of Michael Jackson, Ray Parker Junior, Pink Floyd, Boris Pickett, The Doors, Sheb Wooley and more!
PLAYLIST
Monster Mash - Bobby Boris Picket
Monster Party (Tubular Bells) - Book of Love
Twilight Zone Theme - Marius Constant
Time – Pink Floyd
Riders on the Storm – The Doors
Purple People Eater - Sheb Wooley
Headless - Joe Satriani
B.B.Q. of the Gods - Presented with Richard Wagner Composition
Ghost Busters - Ray Parker Junior
Run Like Hell – Pink Floyd
Thriller – Michael Jackson
Addams Family Theme - Vic Mizzy
Walk Out
Tubular Bells – Mike Oldfield
---
Pink Floyd's The Wall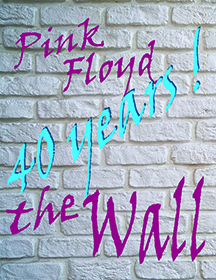 Age Level: Not recommended for young children because of adult subject matter and lasts 1 hour 6 minutes.
Pink Floyd's groundbreaking album hit the world in 1979 and was interpreted for the flat screen in 1982.
Now experience the music and story in a dramatically new way on a dome screen.
This is NOT a screening of the 1982 film.
This immersive visualization was created by Aaron McEuen / Starlight Productions and does not use any lasers.
---
---
Summer Laze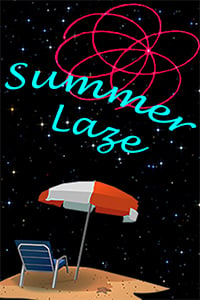 Age Level: All Ages
Did you know Summer has a soundtrack?
Come celebrate summer as thousands of stars and dancing laser light perform to the music of The Beach Boys, The Beatles, Brooks & Dunn, U2, Pink and James Brown.
PLAYLIST
Let's Get This Party Started - Pink
Twist and Shout - The Beatles
Boot Scootin' Boogie - Brooks & Dunn
Kokomo - The Beach Boys
Lucy in the Sky with Diamonds - The Beatles
Ride of the Valkyries - Richard Wagner
All I Wanna Do Is Have Some Fun - Sheryl Crow
Ain't Goin' Down - Garth Brooks
Octopus's Garden - The Beatles
Elevation - U2
Living in America - James Brown
---
Trans-Siberian Christmas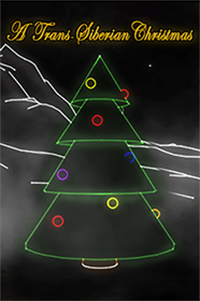 Age Level: All Ages
Celebrate the holidays in the planetarium with the classic rock sounds of Trans-Siberian Orchestra accompanied by brilliant laser light, stars, and digital effects. Dramatic music and visuals combine to ignite the mood and hope of the season.
PLAYLIST
Requiem
O Come All Ye Faithful
O Holy Night
Promises to Keep
Christmas Dreams
First Snow
This Christmas Day
Wizards in Winter
A Mad Russian's Christmas
Christmas Canon
Christmas Eve Sarajevo 12/24